3 Reasons You Need Blackout Shades for the Bedroom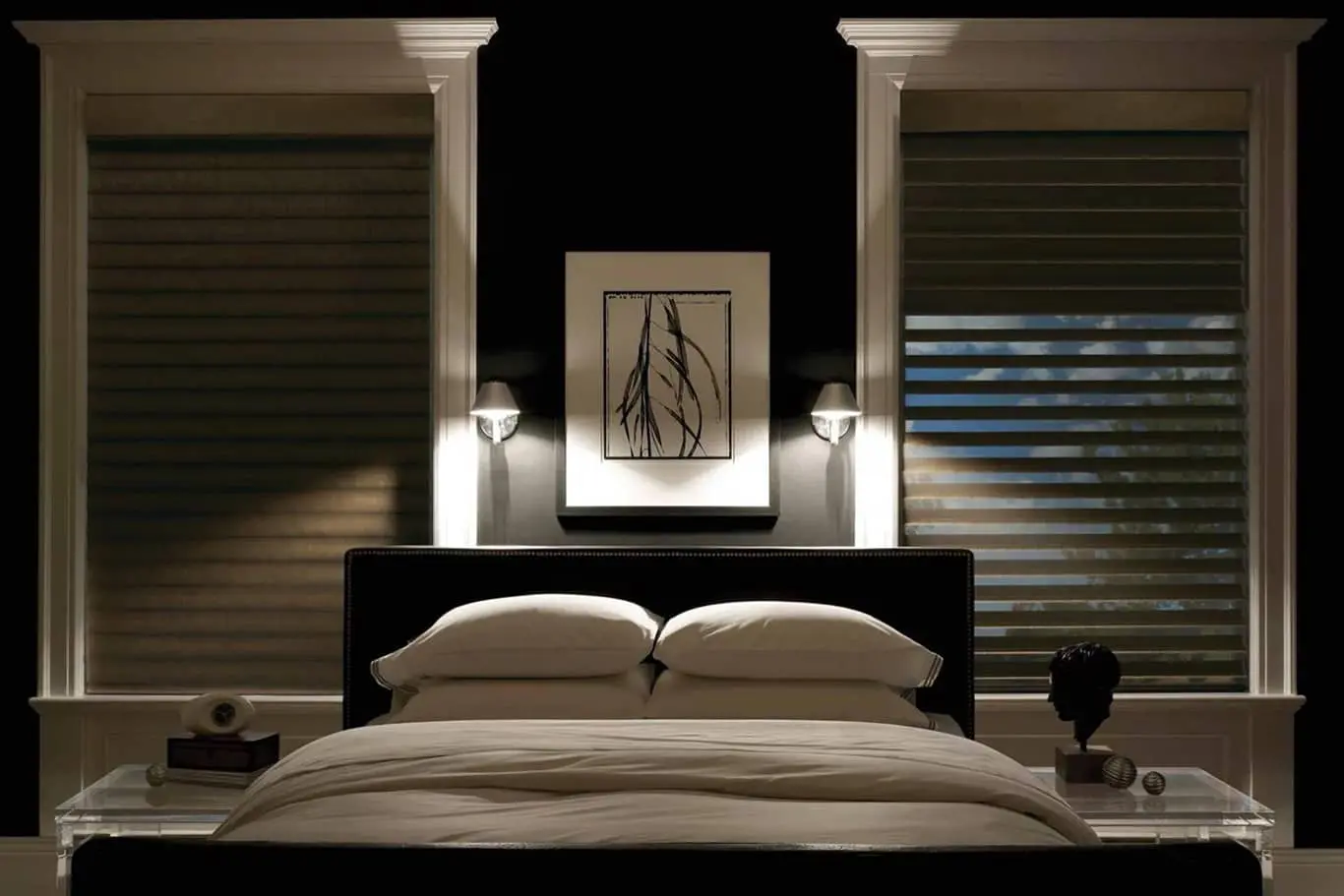 Better sleep, privacy, and energy savings are all things we all want in our homes but may not know how to get. At Louver Shop, we know the solution: blackout shades.
We know how important it is to feel safe and comfortable where we live without costing a fortune, which is why we love blackout shades for the bedroom.
1. Blackout Shades for Better Sleep
A good night's sleep is proven to increase overall physical, mental, and emotional health. It's also the best way to get the rest you need after a long day. Yet, loud neighbors, streetlights, moonlight, and even passing cars' headlights can make falling and staying asleep difficult. This is where blackout shades can make a significant difference.
Blackout shades block out all external light sources, creating a dark sleeping environment. Blackout window shades can also create an insulating barrier to protect your bedroom from outside noise so you can get some much-needed uninterrupted sleep.
2. Blackout Shades for Privacy
Privacy is a precious commodity, especially if you have an active home with kids and pets or have close neighbors. Blackout shades have a unique light-blocking technology that prevents anyone from peering into your personal space, ensuring you can fully relax without feeling exposed.
Do you love relaxing at night with a good book or romantic comedy? The same insulating technology that protects your home from outside noise ensures uninterrupted entertainment while you're settling down for the evening. The only thing blackout shades can't protect you from is the kids jumping into your bed at night!
3. Blackout Shades for Energy Efficiency
A popular question we get from homeowners is, "Do blackout shades keep the heat out?" And yes, they do! Every effort to conserve energy counts, especially when energy prices are at an all-time high!
Blackout shades act as natural insulators by blocking incoming light and heat, keeping your home cooler during summer and warmer during winter. This means you'll rely less on artificial cooling and heating, ultimately reducing your energy consumption and utility bills. You can embrace a more sustainable lifestyle with blackout shades while enjoying a comfortable bedroom.
Louver Shop's Favorite Blackout Shades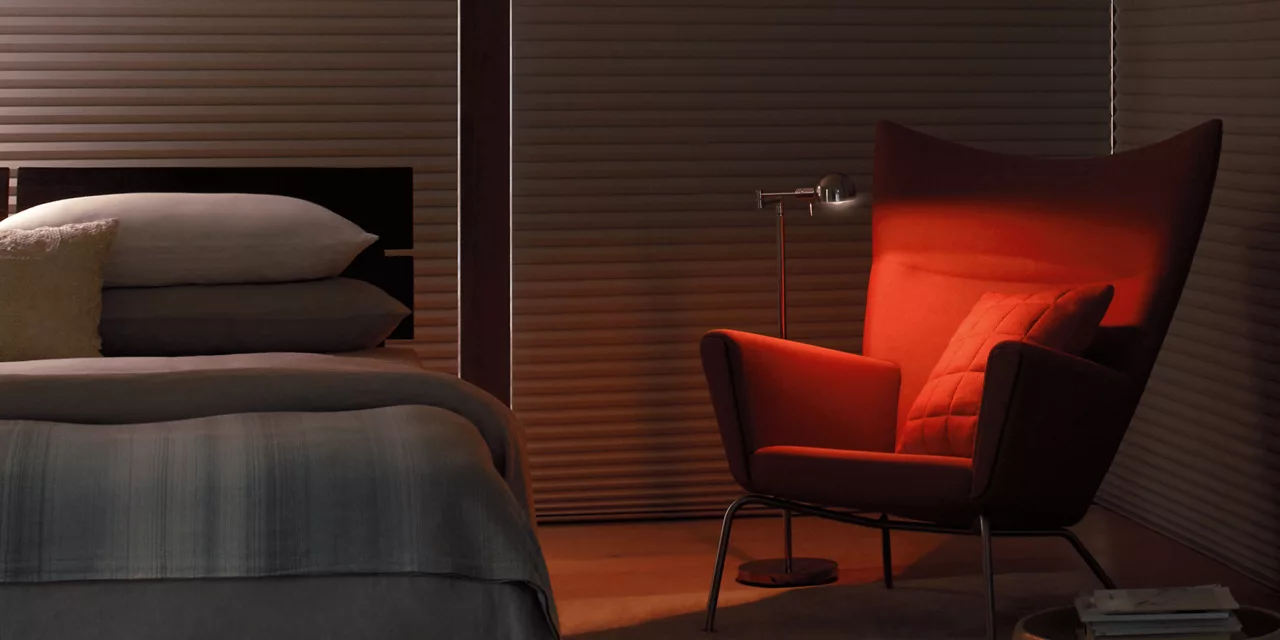 Hunter Douglas Cellular Shades
Hunter Douglas Duette® Cellular Shades are best known for their energy-efficient cellular design in the window treatment industry. This design offers an insulating barrier protecting your home from incoming heat and noise. Cellular shades like Duette® shades will keep your energy bills down all year round.
Hunter Douglas Roman Shades
While Roman shades are widely known for their luxurious drapery-like fabric, they're also an excellent option for easy light control, perfect privacy, and increased energy efficiency. Louver Shop offers various fabric options, so you're sure to find the right one for your bedroom.
Blackout Shades for the Bedroom
At Louver Shop, we appreciate how much of a game-changer blackout shades are for your bedroom. Learn more about our blackout shade options when you book an in-home consultation with one of our Louver Shop Design Consultants.
We love helping homeowners design spaces they love and that function for their needs. Contact us today to get started with blackout shades for the bedroom!