Interior Shutters From Louver Shop
Make Your Vision a Reality with Custom Shutters
It's just a window until you make it your own. At Louver Shop, our business is to spark your imagination and help you transform your home into the space you've always imagined.
Let us make your vision a reality with our custom indoor window shutters — in nearly any style or finish you can dream up. Wood or vinyl — we have what you want and need.
We create all our shutters here in the United States, so you'll get them much sooner. And they'll last for many years. We guarantee it.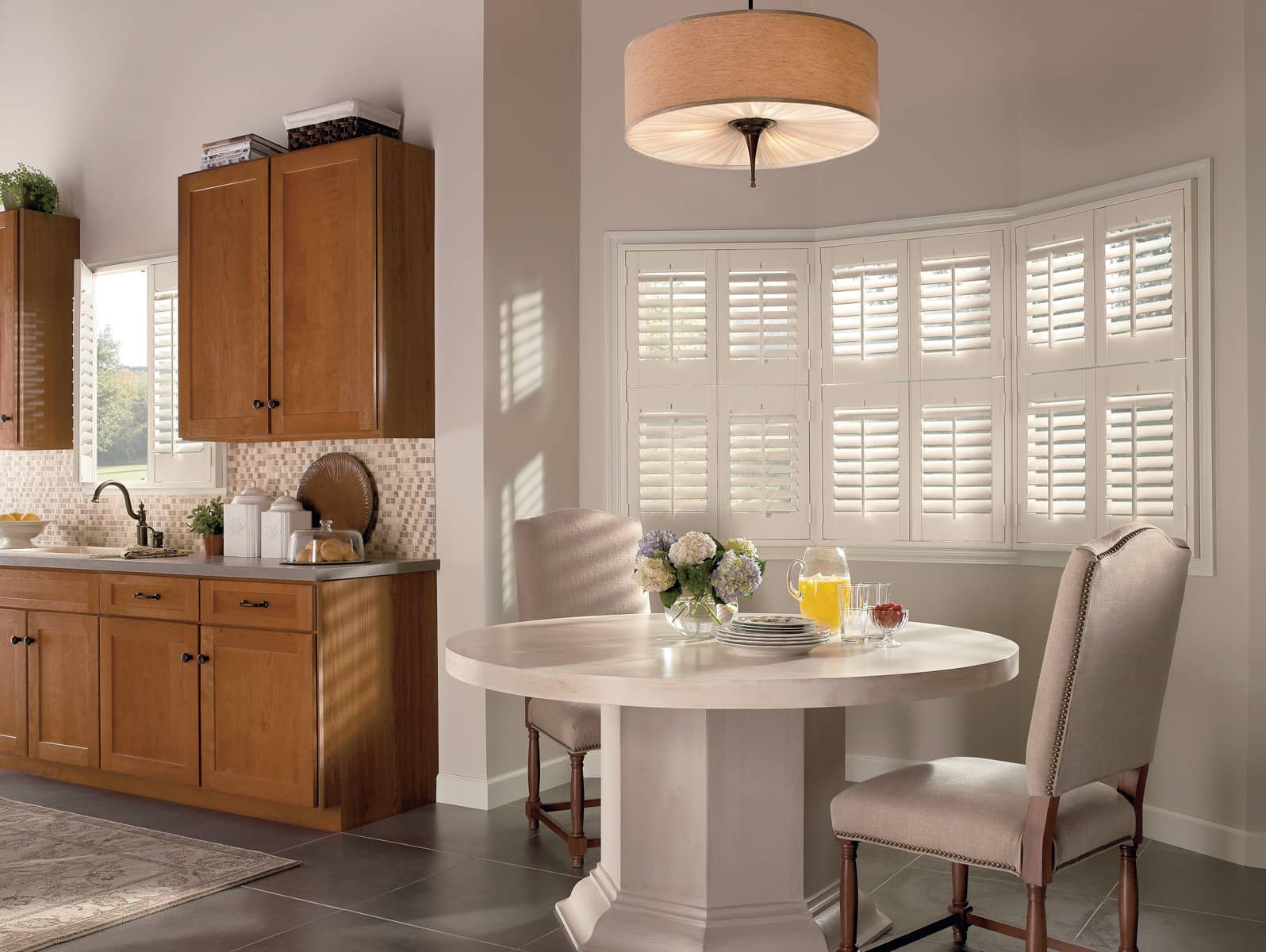 Save on Energy with Interior Shutters
Interior shutters can help lower your energy bills. All while keeping your loved ones comfier.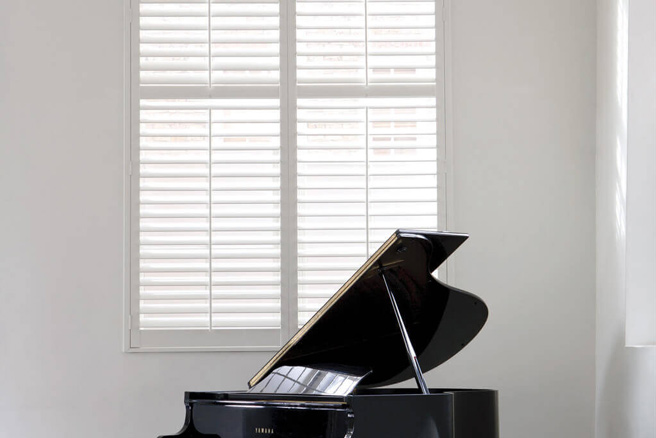 Plantation Shutters
Plantation Shutters
Wide louvers opened with a tilt rod or our PerfectView™ hidden tilt system
Custom-made for your special windows and doors
Wood or polymer options
Many louver sizes, finishes, and colors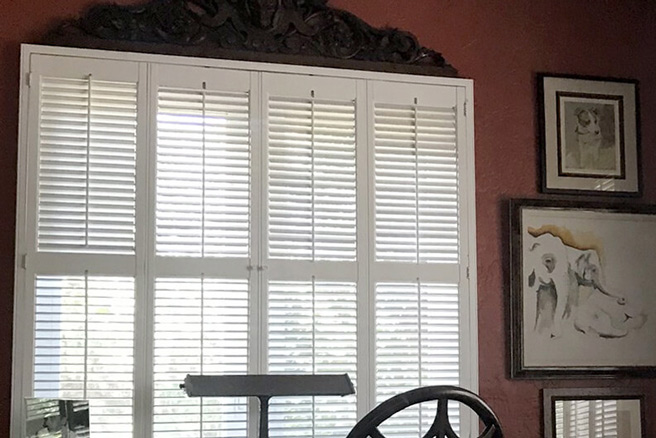 Traditional Shutters
Traditional Wood Shutters
All-wood shutter
Most historically exact style
1 ¼" louvers
Paint, stain, or custom colors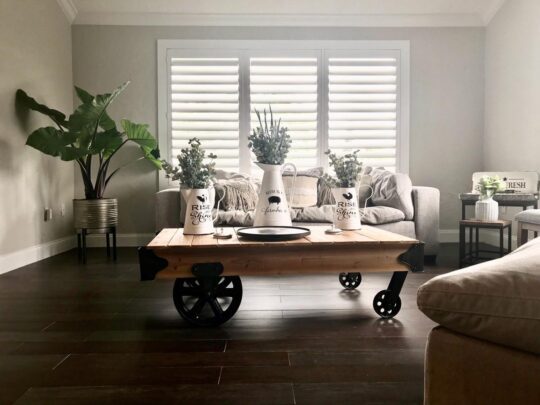 Interior shutters offer a number of benefits over other types of window treatments, including:
Privacy:

 

Shutters can be closed to provide privacy from prying eyes, whether you're in your bedroom, bathroom, or living room.
Security:

 

Shutters can also help to deter burglars, as they provide a physical barrier that would need to be broken through in order to gain access to your home.
Energy efficiency:

 

Shutters can help to keep your home cooler in the summer and warmer in the winter by blocking out the sun's heat and cold. This can lead to lower energy bills.
Light control:

 

Shutters can be adjusted to let in more or less light, giving you the perfect amount of natural light for any occasion.
Durability:

 

Shutters are made from high-quality materials that can withstand years of use and abuse.
Aesthetics:

 

Shutters add a touch of elegance and sophistication to any home. They come in a variety of styles and finishes to match any décor.
If you're looking for a versatile, stylish, and energy-efficient way to dress your windows, interior shutters are a great option.
Get Inspired With Our Interior Shutters Photo Gallery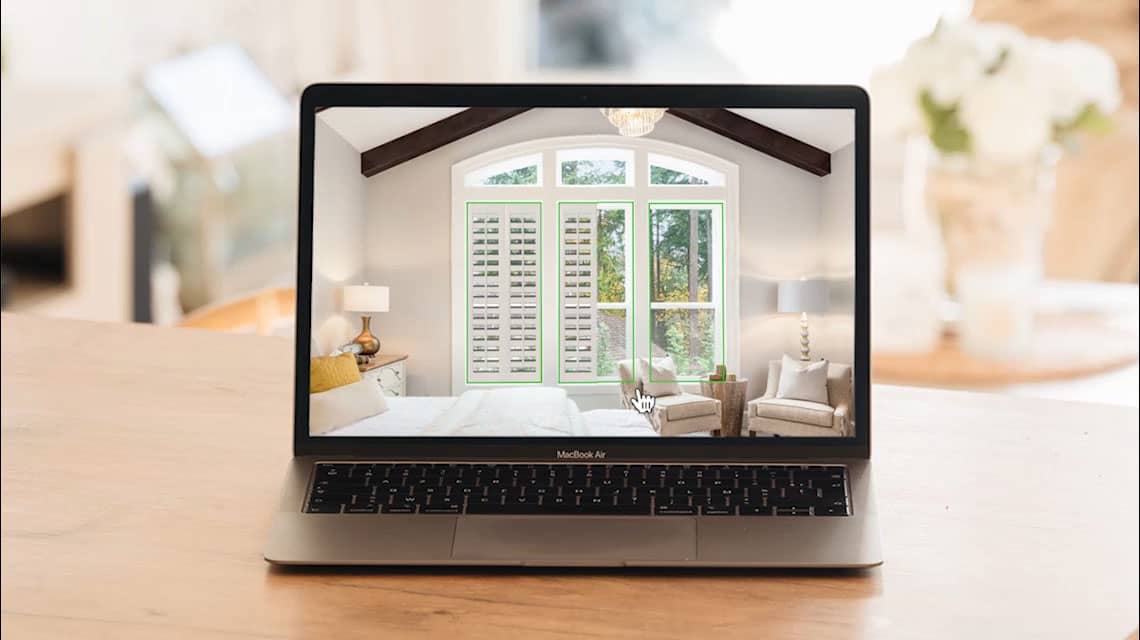 Love it in your home - before you buy.
Now you can try window coverings before you buy! Our visualizer tool lets you see exactly how Louver Shop interior shutters will look in any room, ensuring you make the right decision every time.
4 Great Reasons to Choose Shutters From

Louver Shop