Interior Window Shades From

Louver Shop
Shades Customized for Your Home
Light filtering. Energy efficiency. Blackout. Noise reduction.
Your window treatment needs can vary from room to room. Whatever you need your shades to do, Louver Shop has you covered.
Start by browsing a wide variety of colors, styles, and designs from Hunter Douglas. One of our professionals can review all the customizable options with you during a free, in-home design consultation.
All of our Hunter Douglas shades are designed and custom-assembled at state-of-the-art facilities around the United States. This means you'll quickly get a quality product made just for your home. We'll finish off the process with free standard installation.
All in only about three weeks—or less.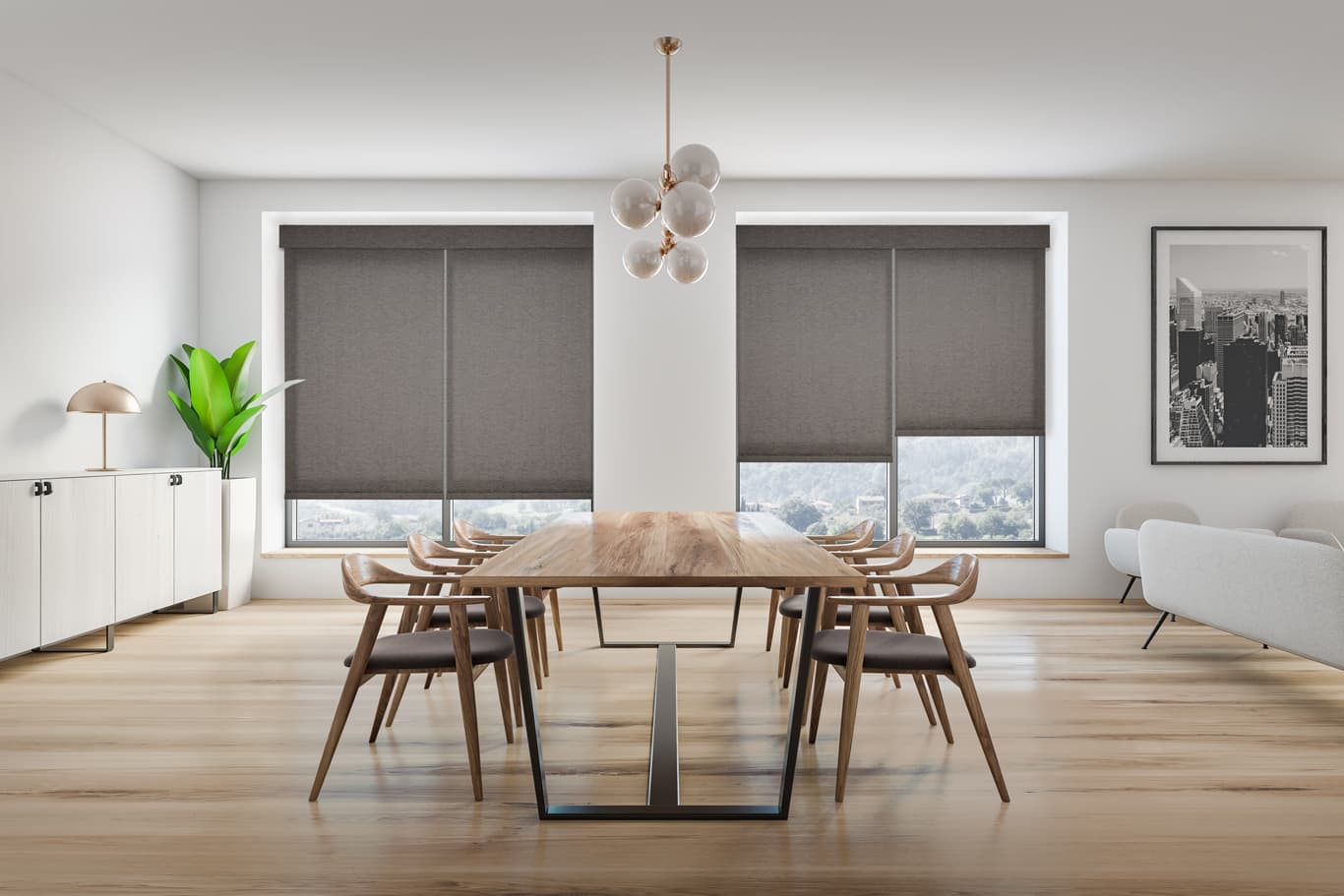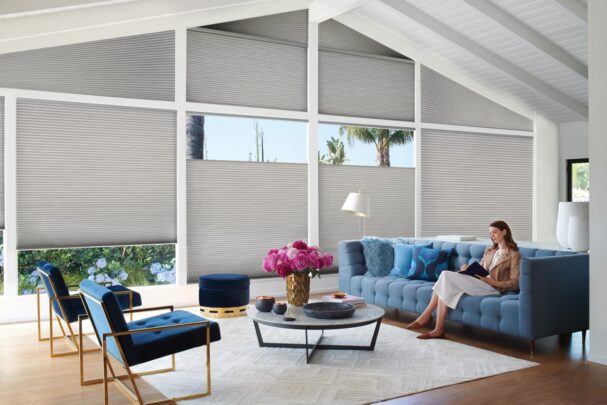 Shades to Fit Your Needs
Our shades can:
Filter light
Darken rooms
Block damaging UV rays
Help make your home more energy efficient
Dampen outdoor noise
Plus, add beauty to any space they're installed. Depending on the model, Hunter Douglas shades can be controlled by corded or cord-free options – either via a remote or with an app.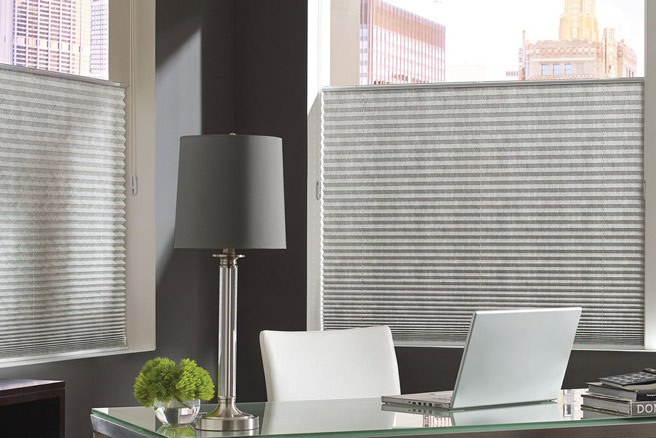 Honeycomb Shades
Superior insulating features
Great for energy efficiency and noise reduction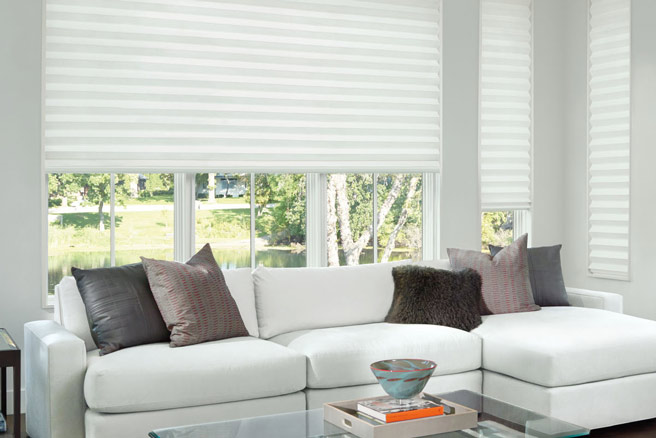 Roman Shades
Hangs flat when closed and turns into pleats when pulled up
One of our most desired window treatment models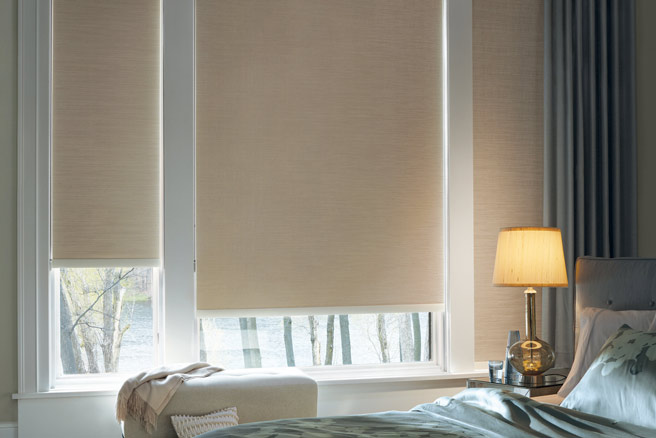 Roller and Solar Shades
Simplest, most reasonably priced option
Comes in blackout, light-filtering, and energy-efficient models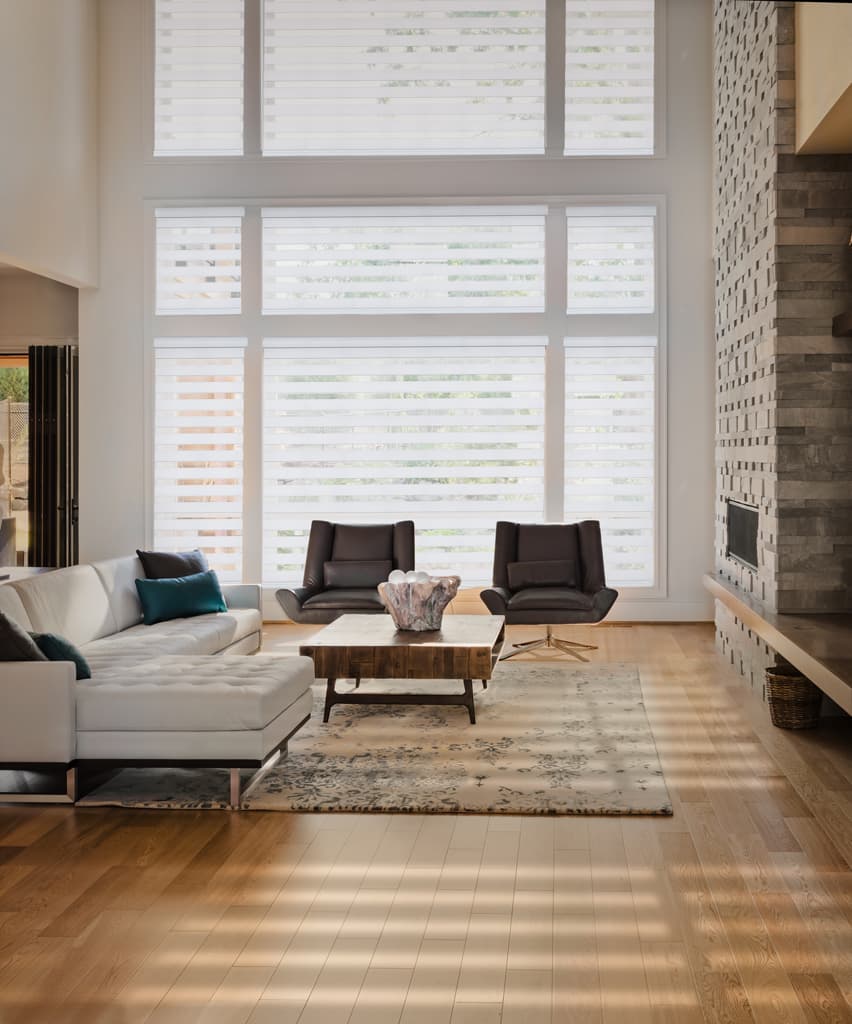 There are many reasons why shades are a good choice for window treatments. Here are a few of the most common reasons:
Shades are energy-efficient. They can help to keep your home cooler in the summer and warmer in the winter, which can save you money on your energy bills.

Shades provide privacy. They can help to keep your home private, especially if you live in a busy neighborhood or have a lot of windows.

Shades can block out the sun. This can be helpful if you have a lot of bright sunlight coming into your home, or if you want to get a good night's sleep.

Shades are easy to clean. Most shades are made of materials that are easy to clean, so you can keep them looking their best for years to come.

Shades come in a variety of styles and colors. This means that you can find a shade that matches the style of your home and your personal taste.
If you are looking for a window treatment that is energy-efficient, provides privacy, blocks out the sun, and is easy to clean, then shades are a great option. There are many different styles and colors of shades available, so you can find the perfect shade for your home right here at the Louver Shop.
Get Inspired With Our Window Shades Photo Gallery
4 Great Reasons to Choose Shutters From

Louver Shop