4 Reasons Why Shutters are the Best Window Treatments for Casement Windows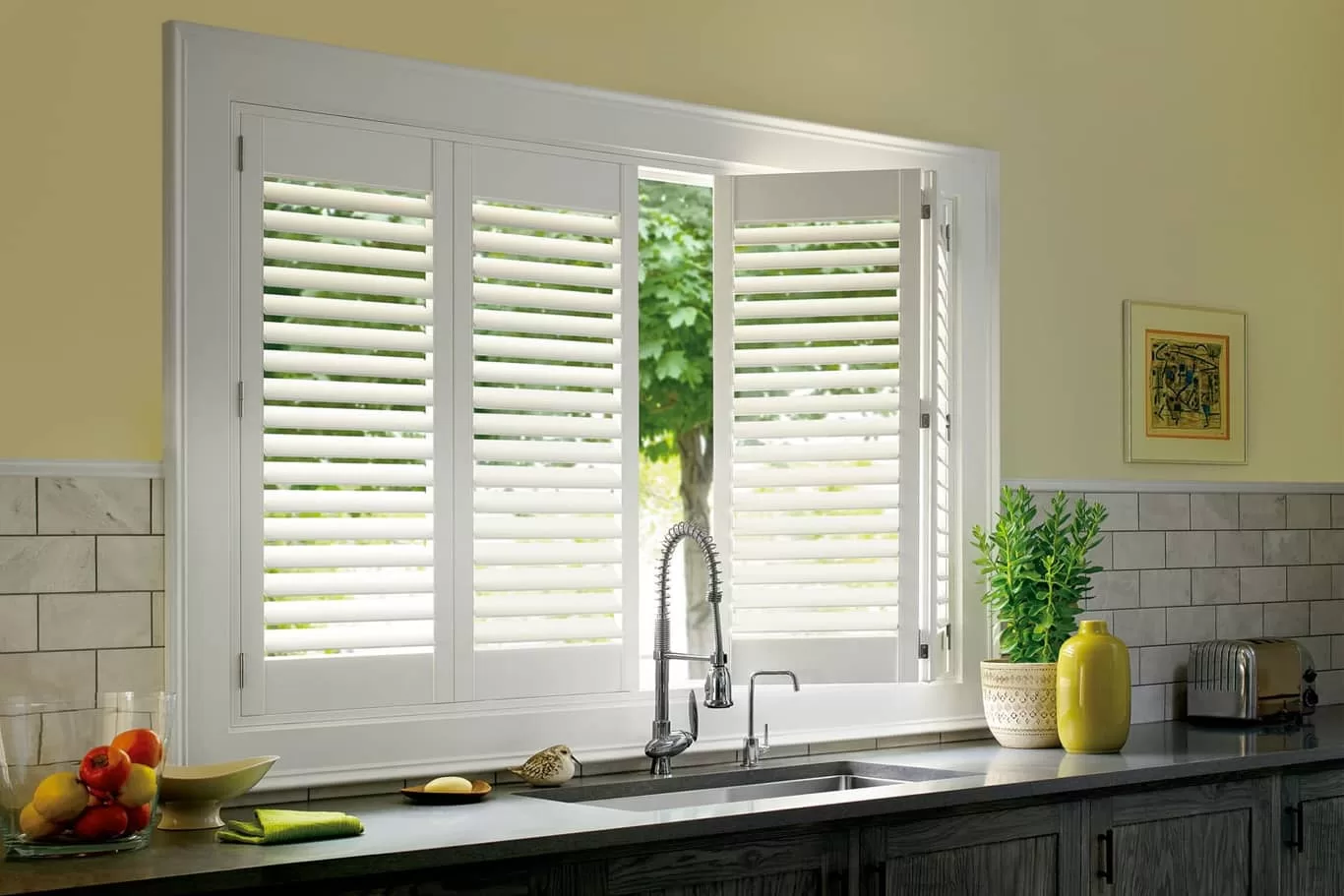 Casement windows offer a classic design that adds charm to any home. Shutters are the top choice when choosing window treatments for casement windows. Shutters perfectly complement the style of casement windows, offering a variety of practical and aesthetic benefits.
At the Louver Shop, we carry custom high-quality shutters of our own design that are perfect for casement windows. Our experienced design consultants can help you explore the benefits of shutters and select the best custom offerings for your home.
Shutters Offer the Perfect Fit
Shutters are custom-made to fit precisely within the window frame, ensuring a seamless and tailored look while maximizing functionality. Adjustable louvers give you complete light and privacy control, making shutters the natural choice for casement windows.
Shutters Enhance Energy-Efficiency
Custom high-quality shutters give your already energy-efficient casement windows an added boost. Shutters offer an insulating barrier keeping cold air out during winter and blocking heat in summer to keep you comfortable and reduce utility costs in your home. Installing shutters on casement windows allows you to enjoy a comfortable indoor environment while keeping your energy consumption in check.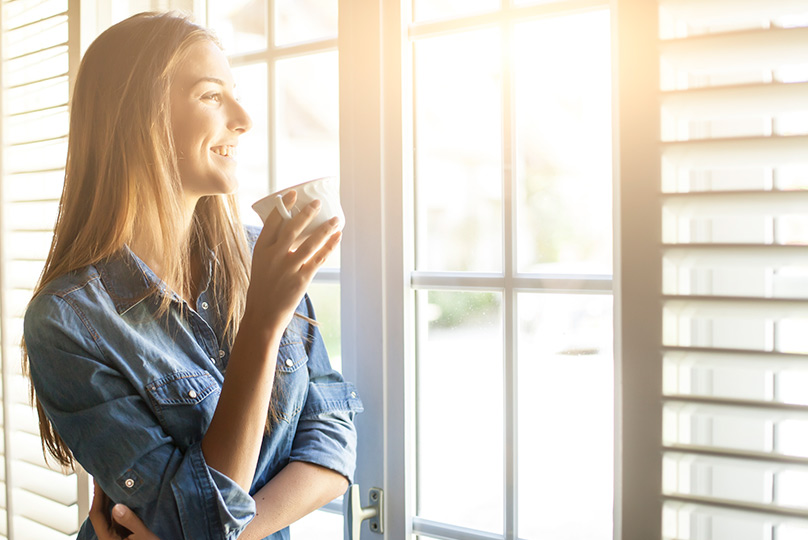 Shutters Provide Custom Style & Versatility
Custom shutters enhance the timeless beauty of casement windows. Sleek, clean lines perfectly complement the sophisticated design of casement windows. From traditional to modern, shutters can be customized to match any interior design style. Choose from a wide range of colors, finishes, and louver sizes to create a look that truly reflects your personal taste and enhances the aesthetic appeal of your windows.
Shutters are Strong & Durable
Durable by design, shutters are the perfect long-lasting companion for your casement windows. With offerings like our custom LouverWood™ Plantation Shutters, get enhanced durability and longevity benefits from your window treatments. Our exclusive LouverWood™ material is made from a dense cellular PVC designed to mimic the look of genuine hardwood but provides superior strength and powerful insulating capabilities.
LouverWood™ Plantation Shutters
LouverWood™ Plantation Shutters offer a comprehensive solution combining functionality, energy efficiency, and elegance. These innovative plantation shutters feature our patented DuraGlide™ Tension System guaranteeing your window treatments stay where they're meant to in your high-traffic home. These custom shutters are built to withstand extreme heat, moisture, and humidity, making them ideal for kitchens, bathrooms, and laundry rooms.
Because their design offers exceptional durability, LouverWood™ Plantation Shutters won't expand, crack, chip, contract, or peel over time. Custom made just for you, choose from a wide range of Louver Shop paints and custom colors. This exclusive water-based formula is non-toxic and durable.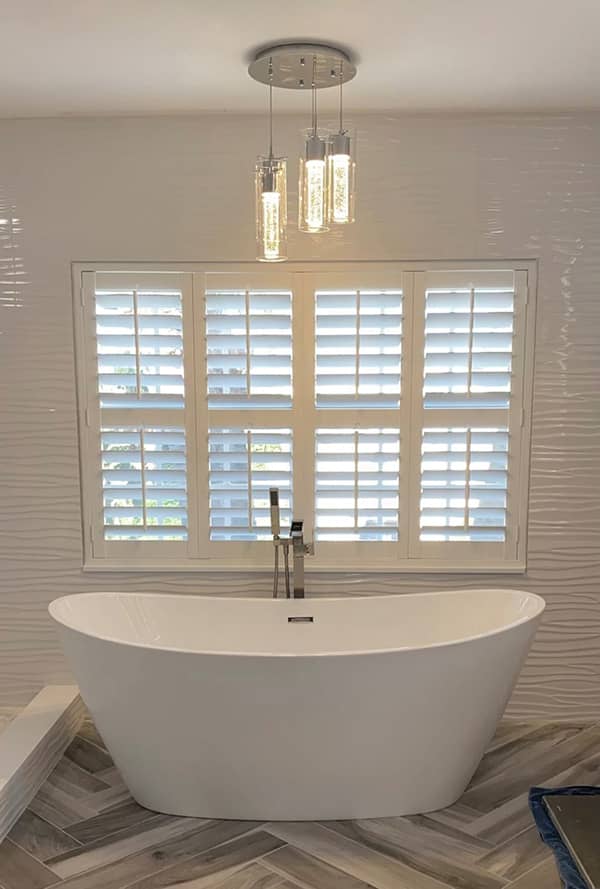 Shutters are Ideal for All Window Types
Shutters are the best window treatments for casement windows, but their versatility makes them the ideal option for all window types.
With adjustable louvers, shutters offer superior light control compared to any other window treatment. Light, privacy, and visibility can be easily adjusted and accurately controlled. We especially love mounting shutters in casement windows and similar window types because you can conveniently access locks and cranks.
Shutters are also so precisely made they do not let in any light between gaps; Most other window treatments let in at least a subtle amount of light.
Shutters fit beautifully into prefabricated windows, like casement windows, because they are usually perfectly square. Shutters can be custom crafted for all windows but are especially ideal for inherently square windows.
Ultimately, no matter your shape windows, shutters are a well-rounded, classic option for your home!
Casement Window Treatments at Louver Shop
At the Louver Shop, we've been America's best source for high-quality custom window treatments. We proudly produce our own line of shutters that are always made custom for your home. Our experienced interior design consultants can help you find, fit, and install the window treatments that best suit your needs and style. For a free in-home or virtual consultation, contact us today!
Check out our local promotions and Federal Energy Tax Credits offerings for exceptional savings on high-quality custom products and services!
Through our independent dealer network, we proudly serve 22 states over the eastern area of the United States. Find a local design consultant in your state today!