4 Sunroom Ideas for Summer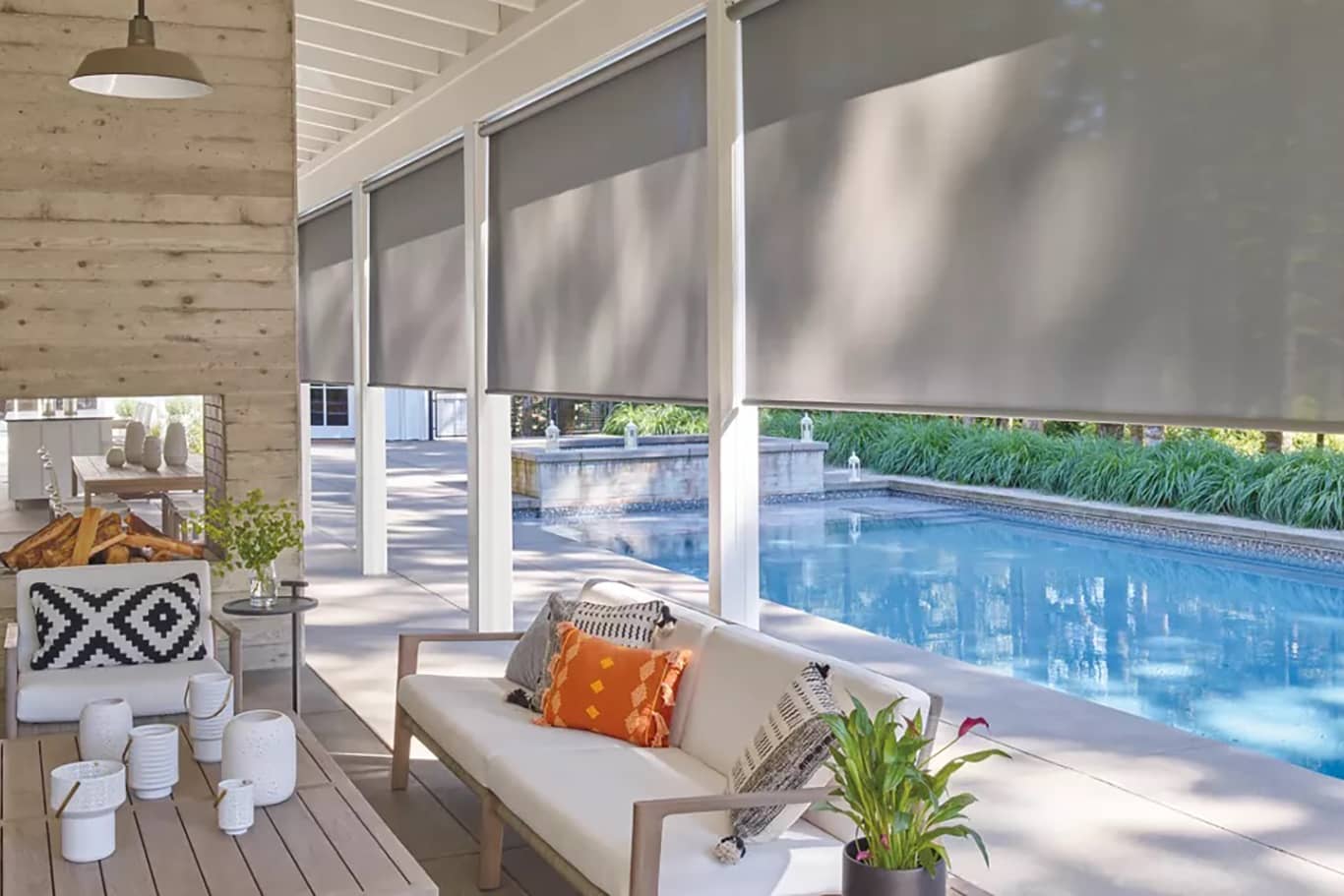 Summertime is fast approaching! For those who love the heat, summer means spending time outdoors and sipping ice water or sweet tea in your sunroom. For homeowners and do-it-yourselfers, it's the best time to work on home projects. For others, maybe it's time to relax in your gorgeous sunroom and enjoy the luxury of variable light control with shades and shutters.
No matter how you enjoy the season, summer is one of our favorite times of the year at Louver Shop! We spend our summers helping clients find the right window treatment solutions for their homes. The sunroom is one of our favorite rooms to work on. We love sunrooms for their welcoming atmosphere and their offer of enjoying the sunshine without the heat and humidity getting to you.
If updating your sunroom is your summertime project, here are a few sunroom ideas from Louver Shop Design Consultants to make it your new favorite room in the house!
#1: Solar Shades
Solar shades are one of Louver Shop's top recommendations for sunrooms because they are specially made to protect you from harsh UV rays that filter in with the light. Patio sun shades like solar shades also save your favorite armchair, carefully curated art, and flooring from fading. These are some of our favorite shades to recommend to clients when they want to enjoy the sunshine without the sun harming them and their belongings because they roll up into a header and out of the way when you want to enjoy your gorgeous sunroom views.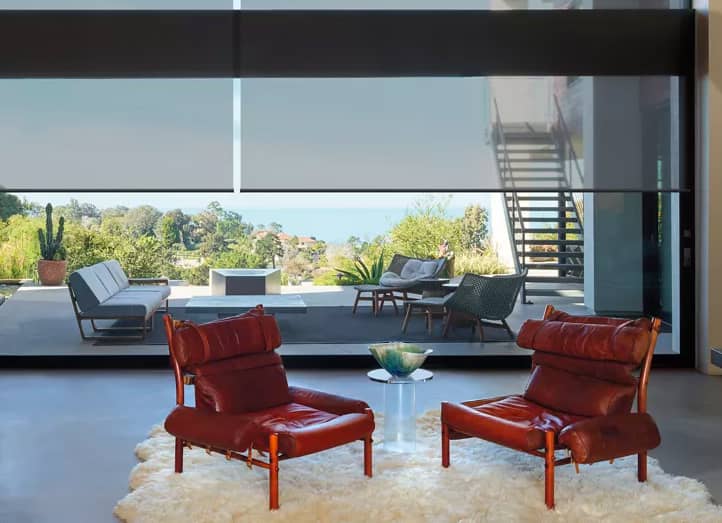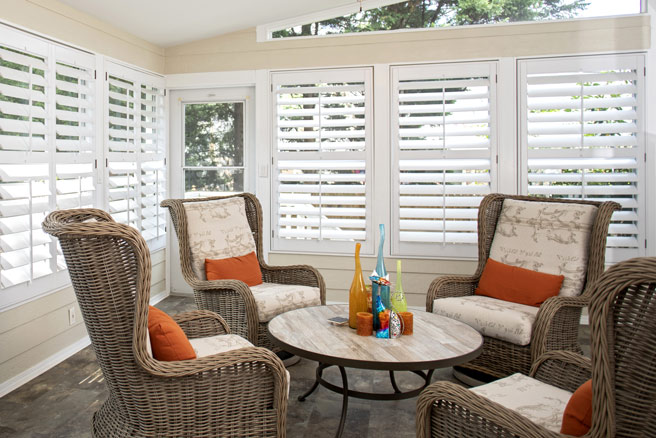 #2: Plantation Shutters
Louver Shop plantation shutters can easily be mistaken for popular vinyl shutters, but our classic plantation shutters are made with durable PVC material. Their cellular design helps maintain your sunroom's comfortable temperature by creating an insulating barrier. Our plantation shutters are especially ideal in hot and humid climates because they can withstand both without cracking, fading, peeling, or discoloration.
#3: Lounge Area
Every sunroom needs a comfortable lounge area for long afternoon naps, hours of reading, and casual entertaining. Comfort, however, looks different for everyone. For you, it may be a daybed with soft blankets or a recliner and pillows. For others, comfort may look like a dining table for family gatherings. No matter how you design the lounge area in your sunroom, make sure it's full of belongings that make you comfortable and relaxed.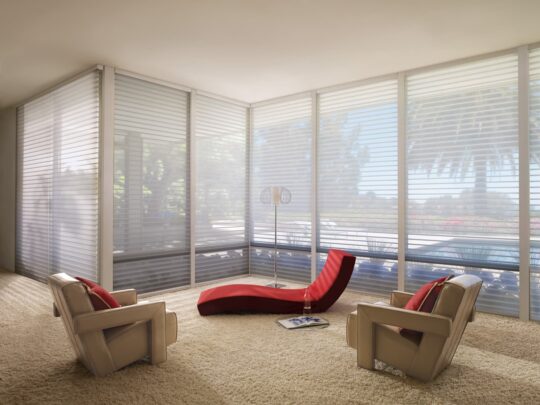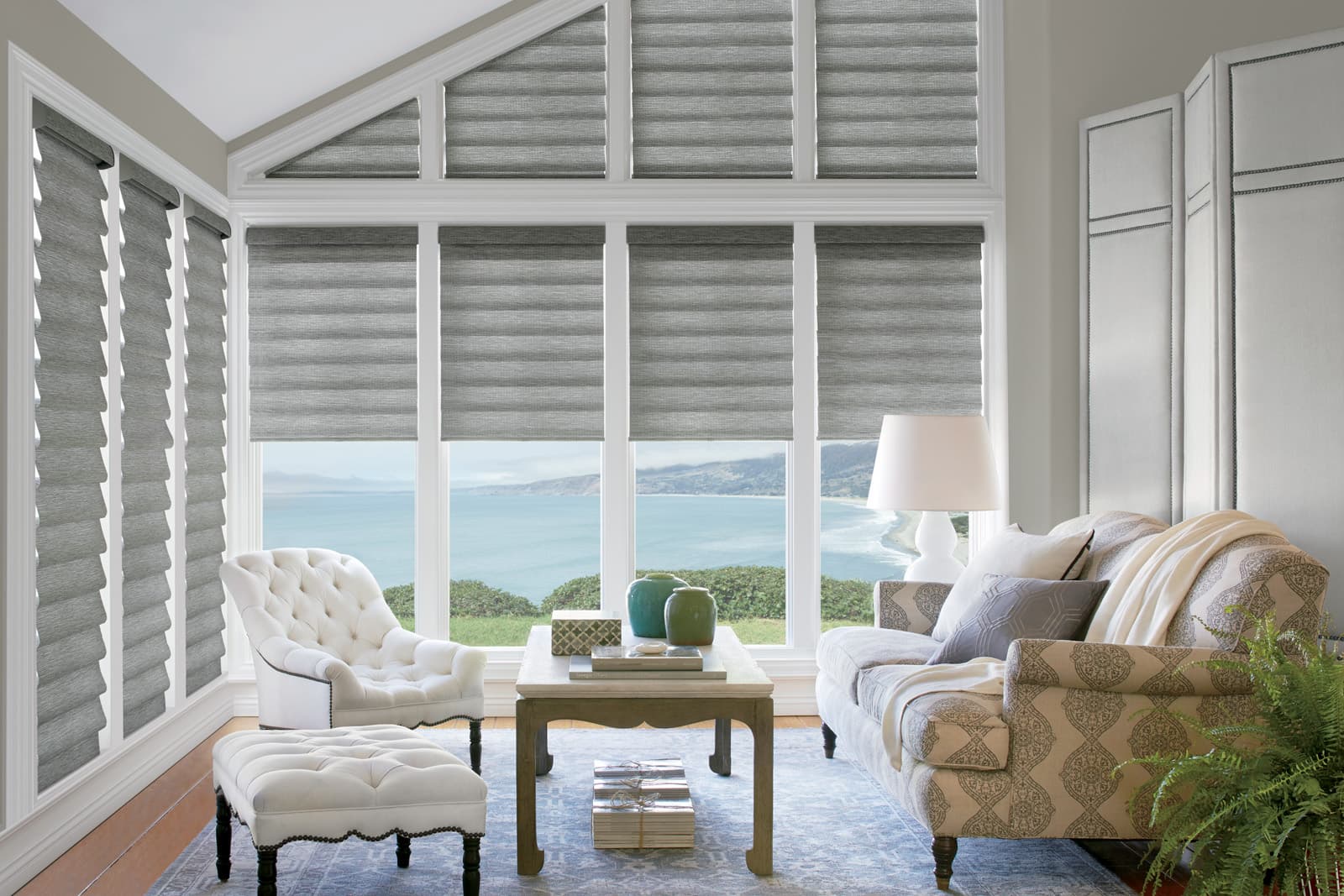 #4: Airflow
Sunrooms are known for being a little toasty since they are designed to invite in the sunshine. But with the sunlight often comes heat and humidity. You don't want to overheat and sweat when trying to relax. Ensure you have enough airflow with fans and windows that can easily open to let in a refreshing breeze.
Designing Sunroom Window Treatments with Louver Shop
At Louver Shop, we want your home to be your happy place. It's our passion to help our clients create homes, including sunrooms, they love with custom window treatments. We make every experience simple and smooth, and our Design Consultants always go the extra mile for our clients.
Ready to add plantation shutters or solar shades to your sunroom? Find your local consultant today and book a free, in-home or virtual consultation. We make it easy by bringing our selections to you!