Picking a window dressing for your home may seem challenging at first.
There's always a particular preference, and that can make all the difference. There are important options to consider, like deciding between blinds or interior shutters for your space. How should you pick the window treatment that's a fit for your family?
Take advantage of our free, in-home consultation to help you choose a beautiful product. Some may charge you for each part of a process, but we'll help you start for free. Starting withyour commitment-free initial meeting, measurements and Complete Comfort Pricing™ quote.
Here are a few differences between blinds and shutters.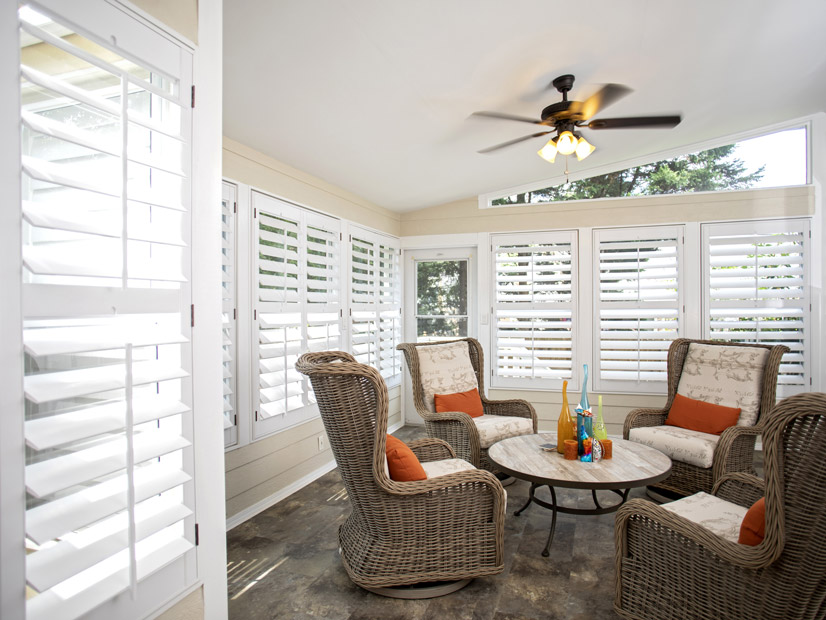 Interior Shutters
In contrast to blinds, shutters are joined to the window frame themself. If you're wanting to add value to your house, Louver Shop offers quite a few gorgeous choices. A couple of the advantages of going with interior shutters include:
Sturdy and Long-Lasting
While interior shutters are more expensive to start, they can stay in your home a lifetime. We recognize our Traditional Shutters are in-demand for a reason. Many years later, we're one of the last businesses who still supply them.
Simple Maintenance
Your Louver Shop shutters are assembled with the finest American hardwood to stand up against normal wear and tear. We also have one of the most extensive lifetime guarantees in the trade to assure your shutters stay in excellent shape.
Increased Insulation
Interior shutters are useful insulators and are an ideal choice for climate control. We apply an exclusive faux wood polymer in our LouverWood® Shutters. This component is up to three times superior at insulating than conventional wood shutters, and may help you reduce electricity expenses.
Related: Are Wood or Vinyl Shutters Better for My Home?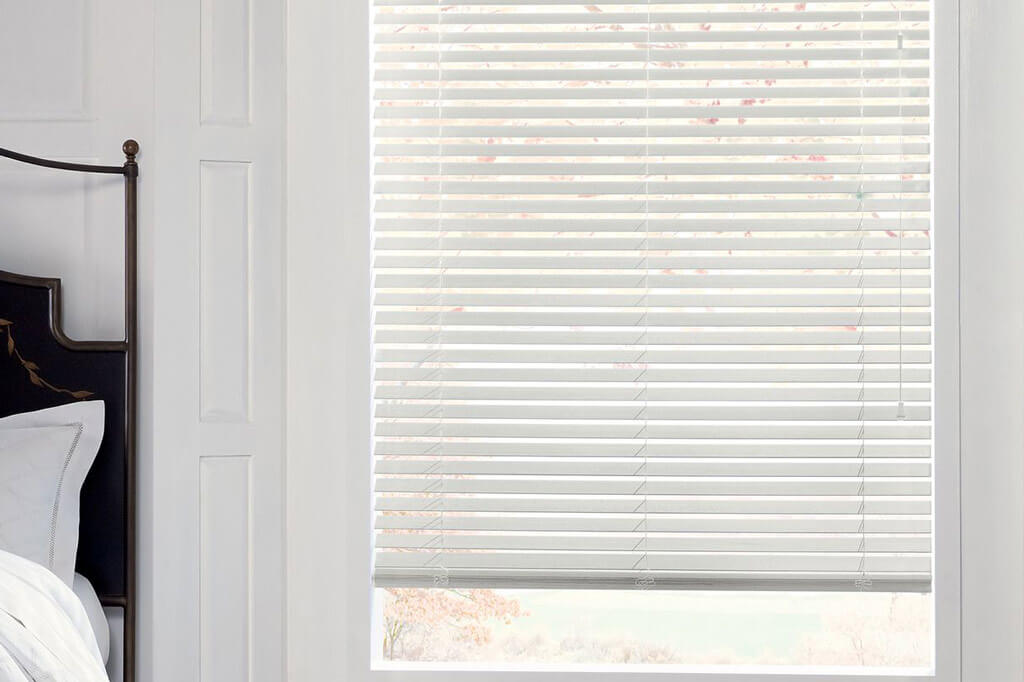 Blinds
Blinds are the most frequently used window treatments.
Compared to shutters, they are fixed to the inner part of or above the window recess. They're also produced in a wider selection of materials, colors and fashions than shutters.
Contemplate these things when picking between blinds and interior shutters:
Economical
Blinds are typically lower in cost than shutters, but our Hunter Douglas blinds don't give up value for affordable interior design. And select styles are available with useful motorized operating systems you can regulate with your phone.
Light Control and Privacy
Blinds give you an incredible deal of light control and privacy, whether you want horizontal blinds or vertical blinds. Both styles protect against blinding sunlight. They also help avoid sun damage to your furniture and flooring.
Very Customizable
Blinds are produced in quite a few different kinds of fabrics, colors and patterns. With so many things to choose from, Louver Shop will help you design the best look for your home.
Related: Shutters vs. Blinds—What's Right for My Home?
Plan Custom Shutters and Blinds with Expert Help from Louver Shop
So which choice is a fit for your space?
Both interior shutters and blinds are helpful in a variety of ways. Interior shutters add luxury and a bit of timelessness to your home. They are also strong and can increase your home's value.
Blinds are easier on your wallet and gorgeous options that are easy to use and clean. Plus, you can create them from many materials, fabrics and colors to fit your home.
Ready to start working on your own custom window coverings? Request a free, in-home consultation with Louver Shop today. Your local Louver Shop design expert will go over all the styles with you from the comfort of your house.