Plantation shutters are a classic look for your house.
These indoor shutters offer the height of privacy and light control. They may even reduce your energy bill and make your home more valuable.
It's important to keep material on your mind while selecting shutters. Two in-demand choices are wood and vinyl, which is often called faux wood.
While both materials look much alike at first glance, they offer different benefits.
We'll outline the points of differentiation during a free, in-home consultation. See samples of our custom, American-made plantation shutters during a no-obligation meeting. All from the comfort of your living room!
Benefits of Wood Shutters
Wood shutters are the industry standard in interior shutters.
A balanced combination of light and strong, these classic shutters last for years. With painted or stained finishes, wood shutters add an inviting feel to your house.
Available in painted or stained finishes, wood shutters add a inviting, classic look to your space.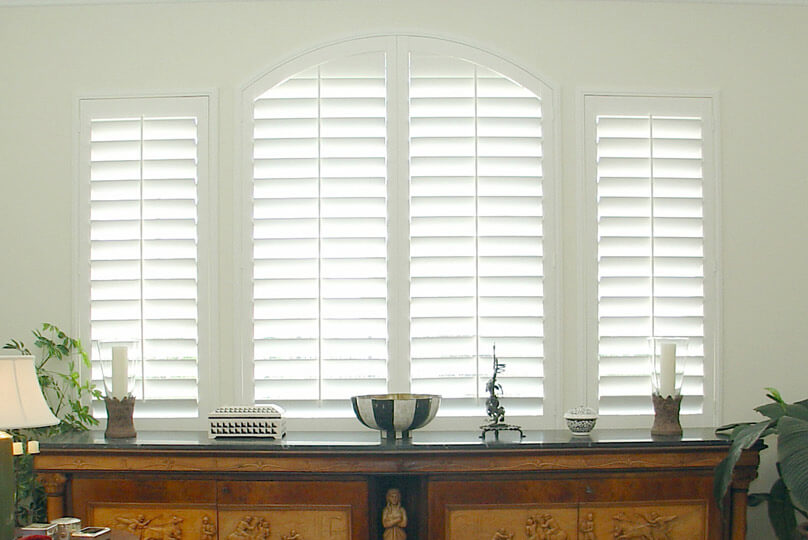 Heritage Shutters
Our exclusive Heritage shutters make a bold, graceful statement.
We handcraft their extra-thick panels from the finest American hardwoods for a luxurious appearance. And complete them with an extra-hard Diamond Coat to stop moisture and increase longevity.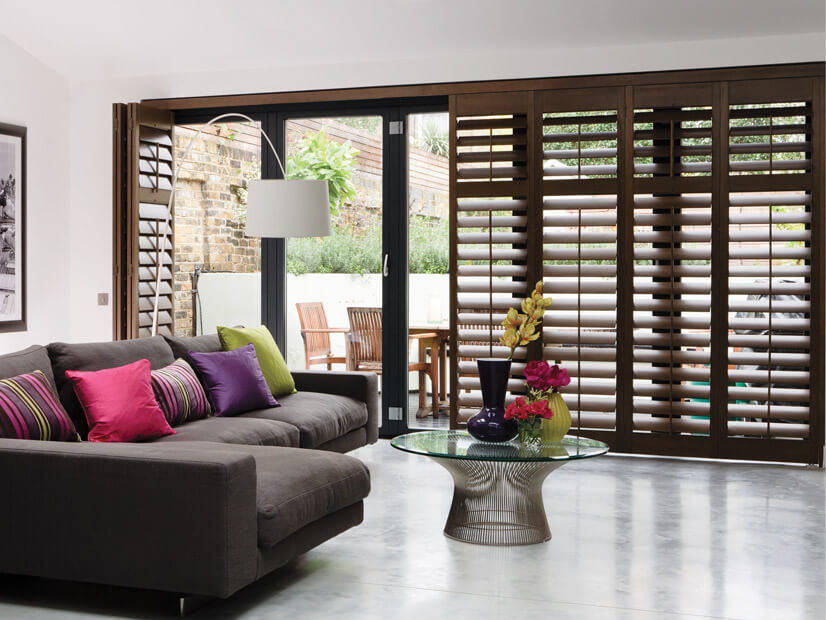 Signature Shutters
Looking for a extraordinary visual effect? Our Signature shutters feature beveled louvers and a contoured tilt bar.
Browse Now: Louver Shop Signature Plantation Shutters
Benefits of Vinyl Shutters
Vinyl is a very economical plantation shutter. The louvers on these shutters vary from hollow to solid. We use quality solid louvers to ensure a long lifespan for your shutters.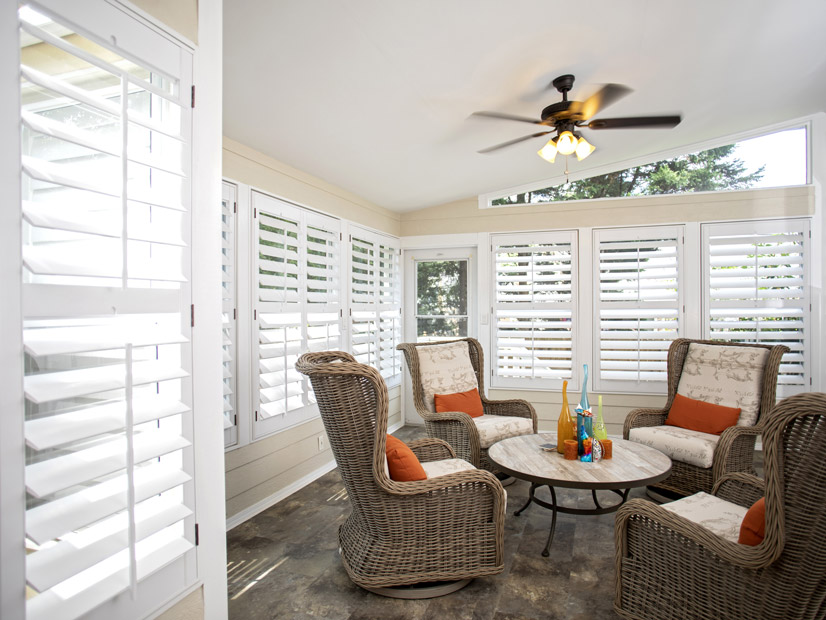 LouverWood™ Shutters
We make our faux wood shutters with LouverWood™. This contemporary synthetic insulates three times better than wood.
This material delivers efficiency you can see on your energy bill. LouverWood™ shutters are better than hollow vinyl or composite. They use a solid cellular PVC that won't warp or crack. Even under high temperatures and increased humidity.
That makes LouverWood™ shutters an excellent choice for rooms with extra moisture—such as bathrooms, laundry rooms or kitchens, as well as coastal houses. Our proprietary material resists water, scratches and fading, so you can get years of enjoyment from your shutters.
Browse Now: Louver Shop LouverWood™ Plantation Shutters
Benefits of Hybrid Plantation Shutters
Hybrid plantation shutters combine the best of both styles—the resilience of wood and the incredible insulation of synthetics.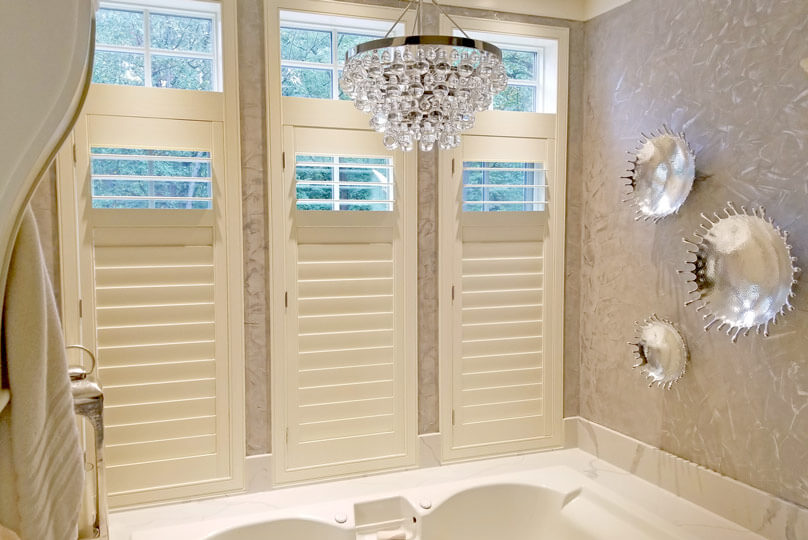 Classic Shutters
Our customer-favorite Classic shutters have the most popular features of our premium shutters. All at an unbeatable value. These shutters have a solid hardwood frame with energy-efficient cellular PVC louvers.
Browse Now: Louver Shop Classic Plantation Shutters
Louver Shop Plantation Shutters: Made to Last
When you select plantation shutters from Louver Shop, you gain quality American craftsmanship that will be gorgeous for years. We demonstrate it by backing our work with one of the best warranties available.
Our design experts can help make your home look just how you imagine it. Get started by planning a free, in-home consultation today.