Casement Windows Vs. Double Hung: 3 Reasons Shutters are Great for Both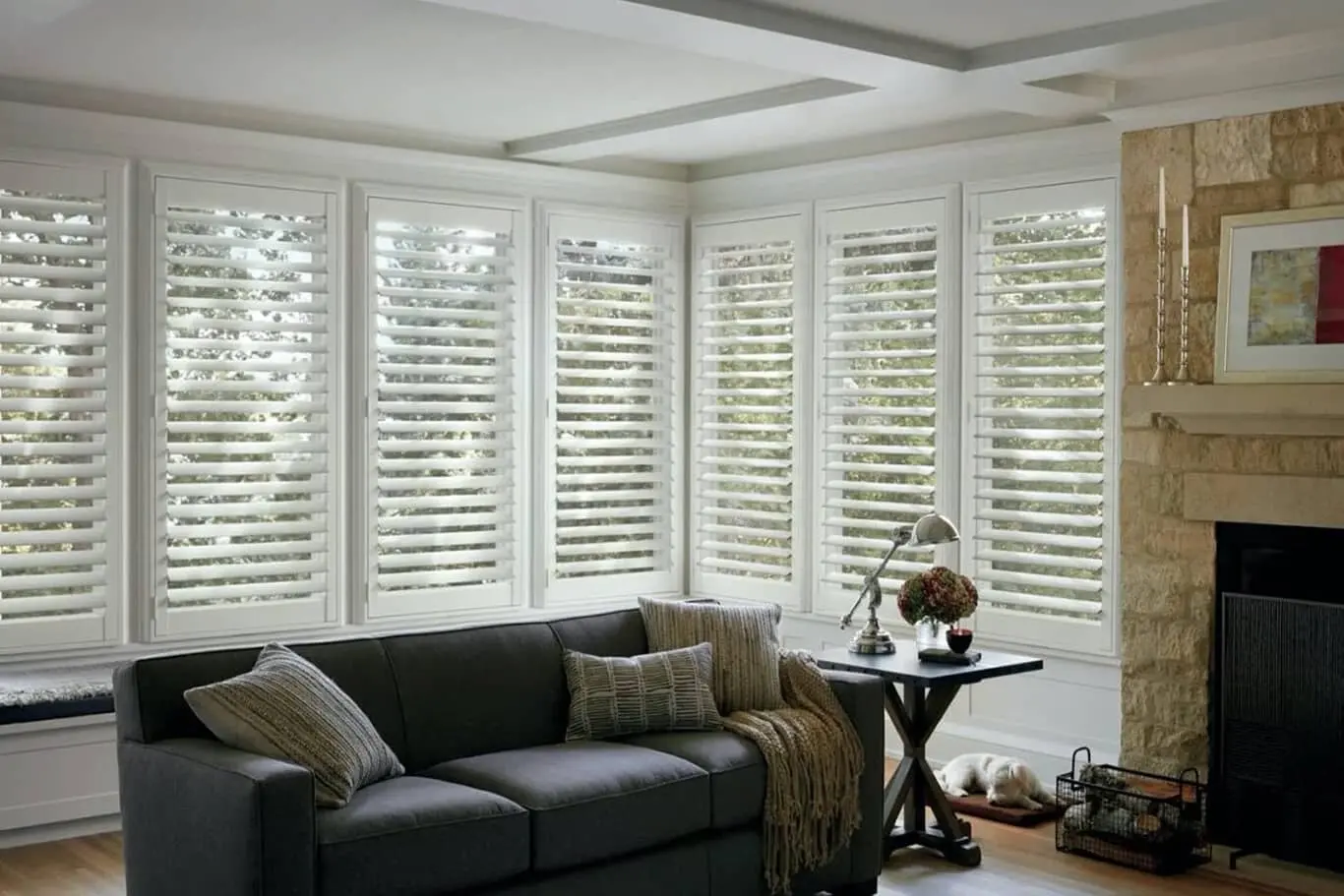 Homeowners often find themselves needing help when it comes time to choose blinds for double-hung windows or casement windows. The debate about casement windows vs. double hung mostly revolves around their appearance, functionality, and the ventilation they provide.
Casement windows are hinged at the sides and can swing inwards or outwards, similar to a door. They are often operated using a crank or lever, which makes them incredibly easy to open and close, offering excellent ventilation. These windows give unobstructed views and secure tightly for outstanding energy efficiency.
Double-hung windows have two sashes (upper and lower) in a single frame that slide up and down on a track. Both sashes are operable, providing flexibility in ventilation. These versatile and traditional windows fit nicely into almost any architectural style. They're also known for easy cleaning, as many modern versions tilt inward to allow access to the outer pane.
Regardless of your choice, one thing remains constant—you must cover them with quality window coverings. At the Louver Shop, we recommend our high-quality shutters, including the versatile faux wood LouverWood™ Plantation Shutters, perfect if you have the casement windows vs. double hung debate. These shutters are versatile, offer variable control, and are energy efficient.
Versatility in Design and Style
An undeniable benefit of choosing shutters for your windows is the wide range of design options available. Whether you opt for casement windows or double-hung windows, you can be sure to find interior shutters that will not only fit your window style but also enhance your home's aesthetic appeal.
Customized plantation shutters can suit your preferences and your home's architecture. Louver size, frame style, and color choice all contribute to the final look that will match the design of your casement or double-hung windows. Shutters also offer the advantage of blending well with various moldings and home styles, from traditional to contemporary.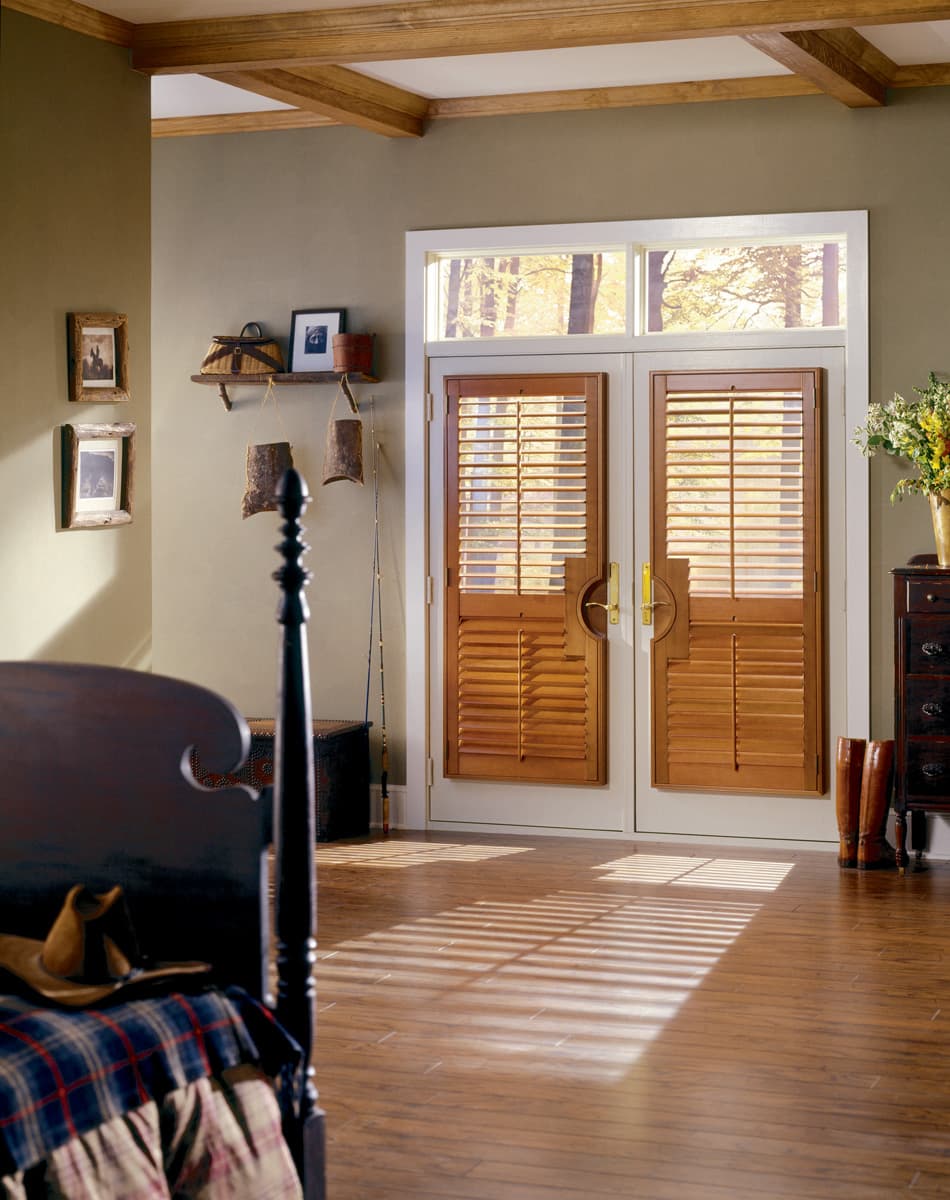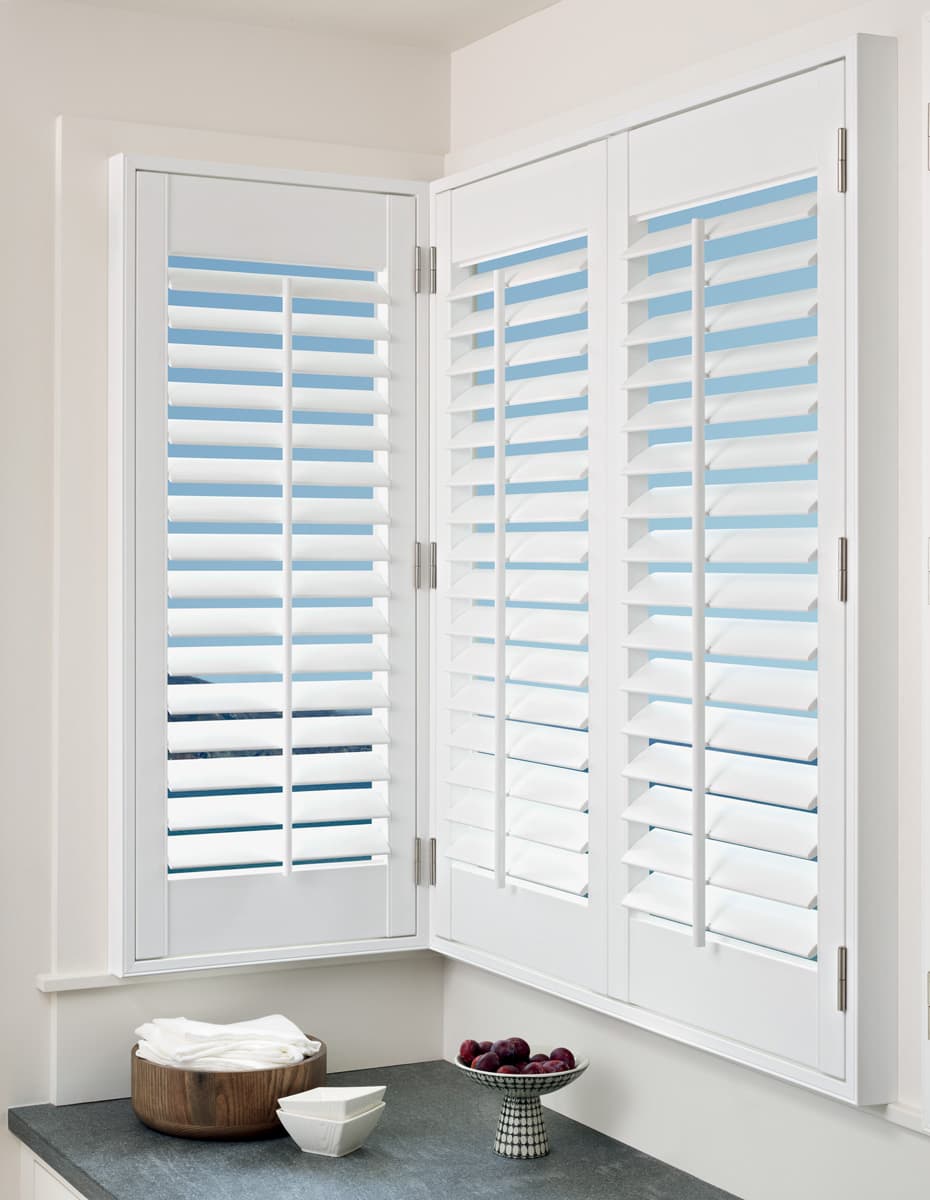 Light Control and Privacy
Homeowners often seek blinds for double-hung windows that combine light control and privacy. Shutters are ideal for both casement and double-hung windows, as they provide the perfect balance. Whether you want to adjust the louvers to let in natural light or close them for darkness and privacy, these faux wood shutters are an extremely versatile option for any window type.
Shutters' adjustable louvers allow you to control the amount and direction of light that enters your room, making it easy to create a comfortable and inviting space. Shutters also provide excellent privacy and noise reduction while preserving your views.
Energy Efficiency
Our LouverWood™ Plantation Shutters are known for their energy efficiency, insulating up to three times better than regular wood. The insulating properties of these shutters help maintain a comfortable temperature indoors by keeping out the summer heat or preventing cold drafts in the winter. As a result, homeowners can save on heating and cooling costs while benefiting from a comfortable living environment.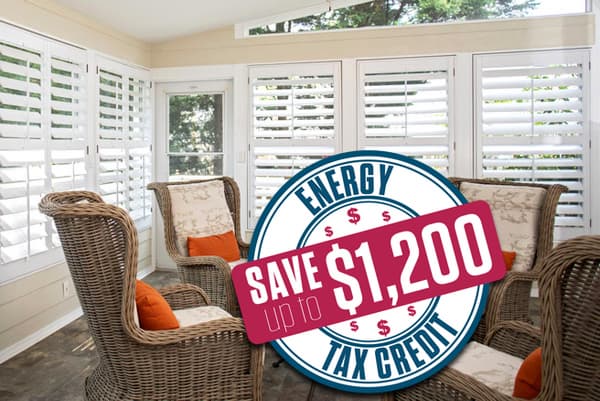 Contact Louver Shop Design Consultants to Learn More
In the casement windows vs. double hung debate, both window types have their own unique qualities and advantages. However, shutters prove to be an excellent choice for both options due to their versatility, light control, and energy efficiency capabilities. Book a free in-home consultation with our Louver Shop Design Consultants to find out which of our shutters would best fit your windows!