Celebrate Earth Day and Sustainability
On April 22, 1970, our world recognized how important our natural resources are to current and future generations by marking the date with a memorable name and purpose–Earth Day! Known as the start of the modern environmental movement, Earth Day reminds us that it takes every person doing their part to create a sustainable world!
At the Louver Shop, we care about our environment and are committed to sustainable practices where possible. Our favorite way to celebrate Earth Day is to help our customers create sustainable homes with energy efficient window treatments they'll love for years to come.
How energy efficient are Louver Shop's products? Energy efficient enough to qualify for the 2023 Federal Energy Tax Credit that can save you up to $1,200 with our poly shutters!
What is Sustainability?
Whether you're an environmental activist or an ordinary citizen concerned for your environment, sustainability ensures everyone's needs are met without compromising natural resources for future generations. Our economy, society, and environment are instrumental in creating a greener, more sustainable world.
Sustainability can seem daunting when thinking about how to save the entire planet! We have found that the best solution is for everyone to work together; It's in the small things we can do every day:
Recycle cardboard, paper, plastic, and glass
Switch to paper or reusable trash bags
Conserve water and electricity where you can
Buy safely tested products (not tested on animals)
Pick energy-efficient appliances
Opt for responsibly-sourced wood products
Choose brands dedicated to safe and green practices
Celebrate Earth Day by starting some of these easy practices that make a big impact!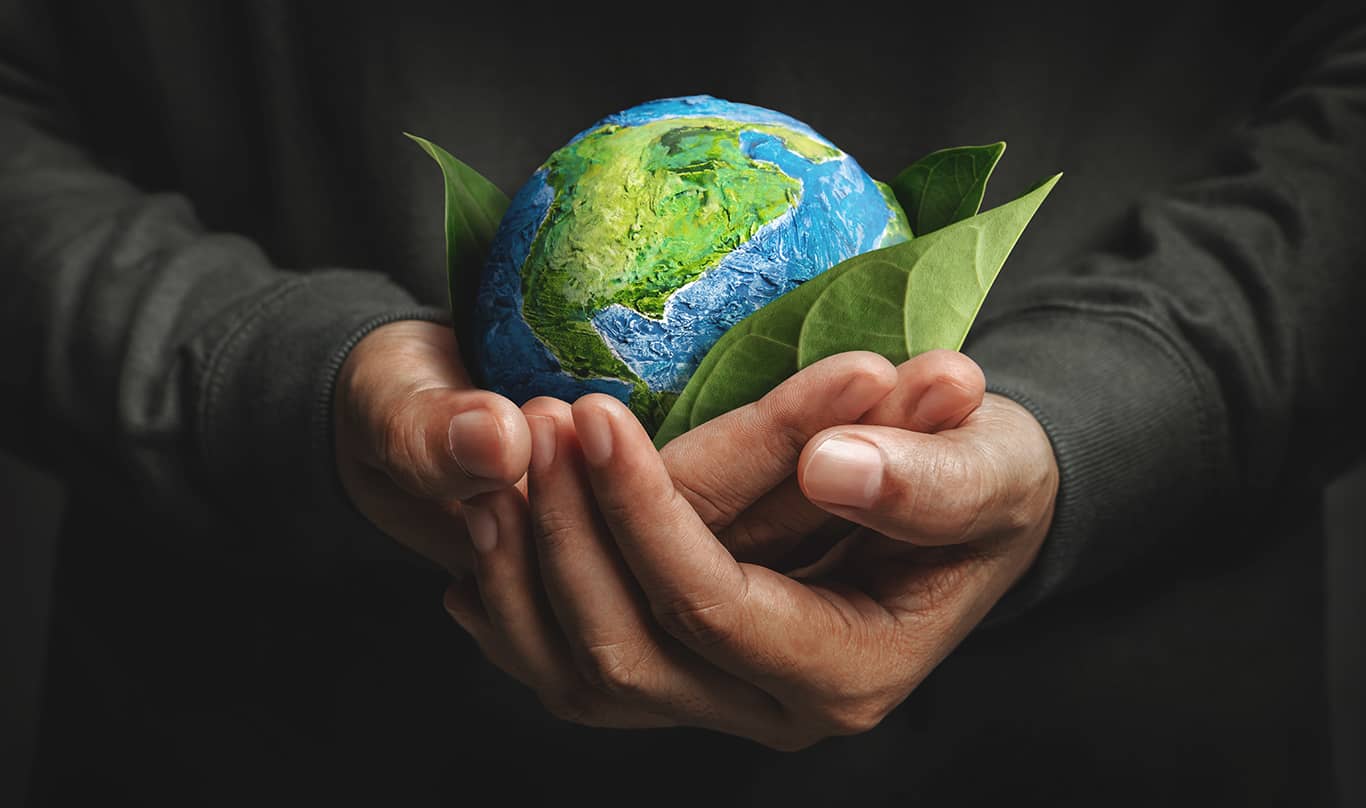 Sustainable Interior Design
At Louver Shop, we love helping our customers design homes they're proud of. Sustainability in the home can look like installing energy-efficient appliances and light bulbs, adding insulating window treatments to your windows, keeping lights on only when a room is in use, and choosing responsibly-sourced home goods. Sustainable interior design is about taking a holistic approach to your design, what you bring into your home, and how you and your family work together to create a sustainable home.
Creating a sustainable interior design can be something you work for over time. If you're unsure where to begin, reach out to your local Louver Shop Design Consultant, who can help you design a sustainable home you'll love.
Sustainable Products at Louver Shop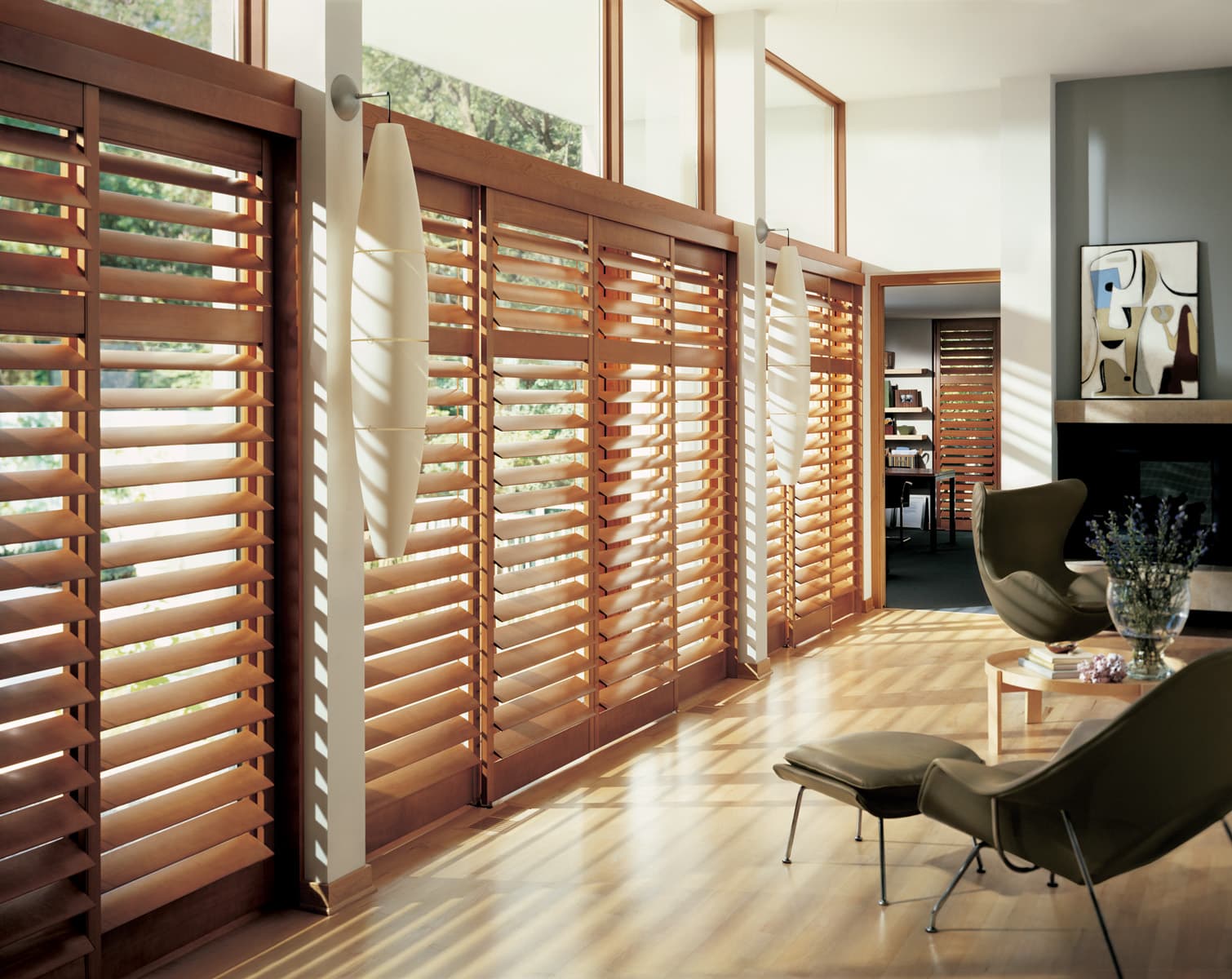 You'll love the look of all-natural hardwood blinds and shutters on your windows! They bring a warm feel and organic touch to any room. Each blind and shutter is expertly crafted for a textured look and long-term durability. All of our hardwood is responsibly harvested from well-managed forests.
The best part about our wood shutters? Their energy efficient-properties can help you save energy and money on your energy bill!
You may have heard them called "bamboo blinds" or "bamboo shades." That's because woven shades are known for their responsibly-sourced, natural materials, including bamboo, reeds, grasses, and woods. Every material has a unique design, so no two shades are alike! Woven woods are one of our favorite styles for homes with an Earth-tone color palette!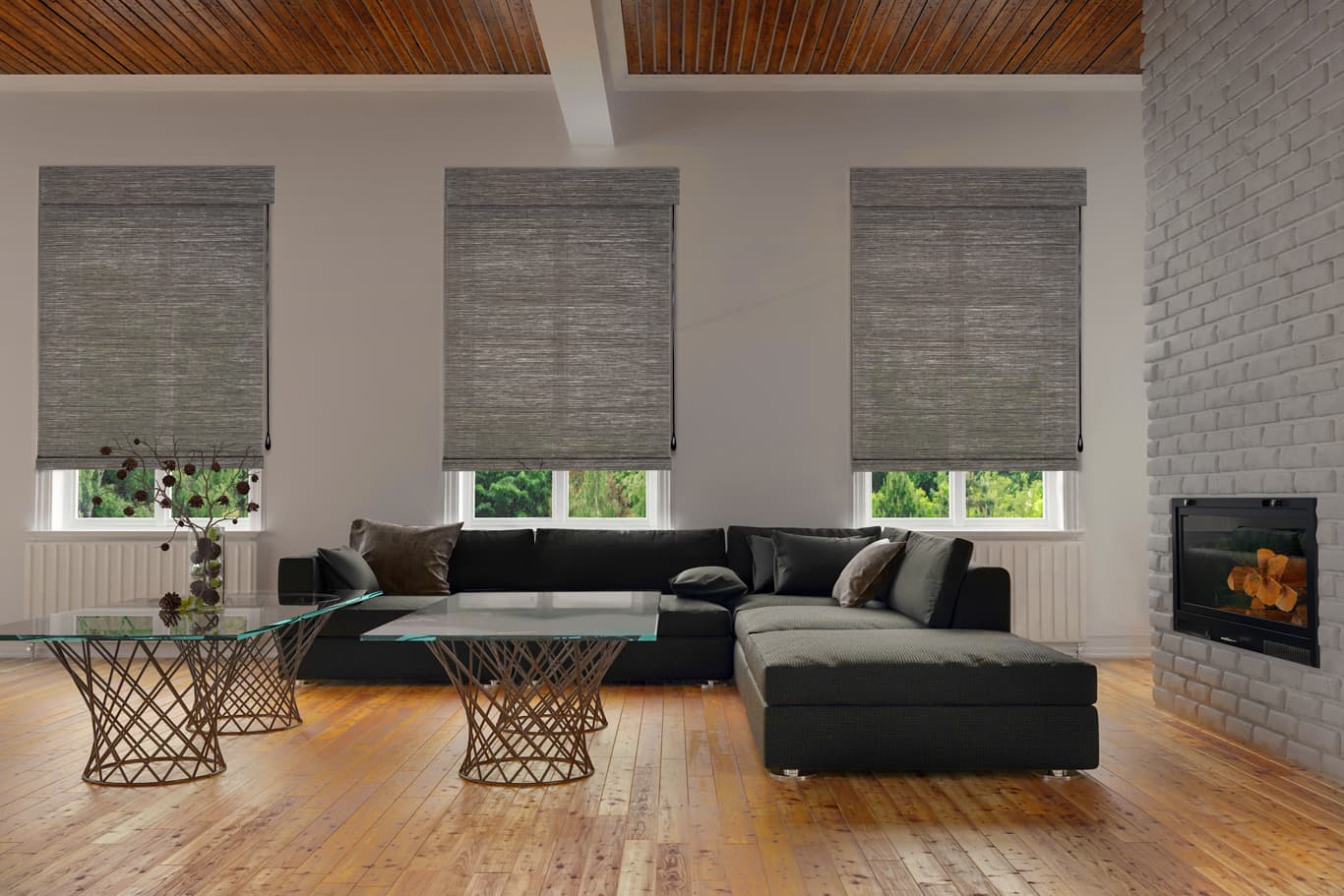 Sustainable Design with Louver Shop
Come celebrate Earth Day with your local Louver Shop consultant! We love working with customers to design their dream homes, and if sustainability is close to your heart, then we're here to help!
Find your local Design Consultant, and book your in-home consultation! We make it convenient and bring our showroom to you! Contact us today to start your sustainable interior design project!