After eight weeks of renovations, the Spring 2021 One Room Challenge™ (sponsored by Better Homes & Gardens) is complete. The designers have finished their selected rooms, and for Susan Hill, the CEO and Principal Designer of Susan Hill Interior Design, that final look included brand-new, custom Louver Shop shutters.
Susan sought a window covering that would provide optimal light control along with premium design for her daughters' dynamic gaming room. Craig Amick with Louver Shop of Charlotte collaborated with Susan to develop the perfect custom shutter solution.
"I can't believe the difference Louver Shop shutters make in the space," Susan said. "I'm so happy to have gotten rid of the inexpensive blinds in this room."
You can see the transformation yourself in some before and after photos.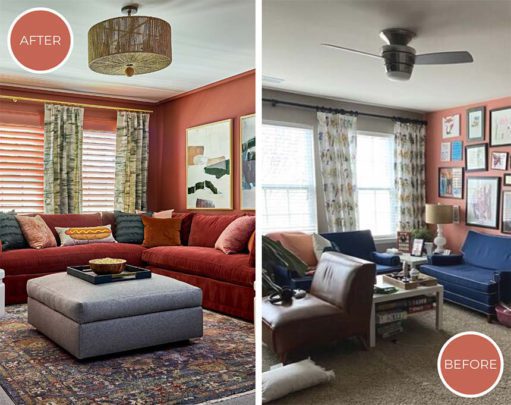 Louver Shop Provided the Perfect, Clean Line Shutter Solution
"Shutters are too often dismissed as being traditional and made in such a way that they end up looking identical all of the time," Susan said. But the design of Louver Shop's custom, American-made shutters proved that notion wrong.
"I wanted to keep them super clean and maintain the horizontal lines the slat wall was going to establish in the room," Susan said. "Craig Amick was able to provide single-panel shutters with a hidden tilt rod AND fine-tuned the color to match the walls and trim in the room! Perfect, clean line solution! Anything else I may have done would have taken away from the soothing, calm space I was creating."
"I love them, the girls love them and everyone who has seen them in person loves them!"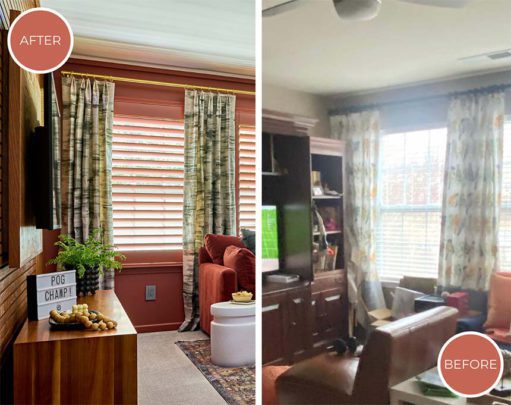 Follow Along with the One Room Challenge
Now that the One Room Challenge has finished, you can compare the final reveals from all twenty design influencers who were selected to attempt the challenge as Featured Designers.
If you missed the competition while it was live, you can catch up on Susan's progress:
Check out the weekly blogs on the Susan Hill Interior Design website
Get a look at final photos and behind-the-scenes posts on Instagram
Check out Susan's inspiration on Pinterest
Add Custom Shutters to Your Design
Feeling energized by the One Room Challenge? At Louver Shop, we assist every client to find just what they're looking for in their space. We've been making homes dazzling since 1972. Call us at 888-249-5655 to schedule your free consultation today!