Keeping Your Home Safe with Window Treatment Solutions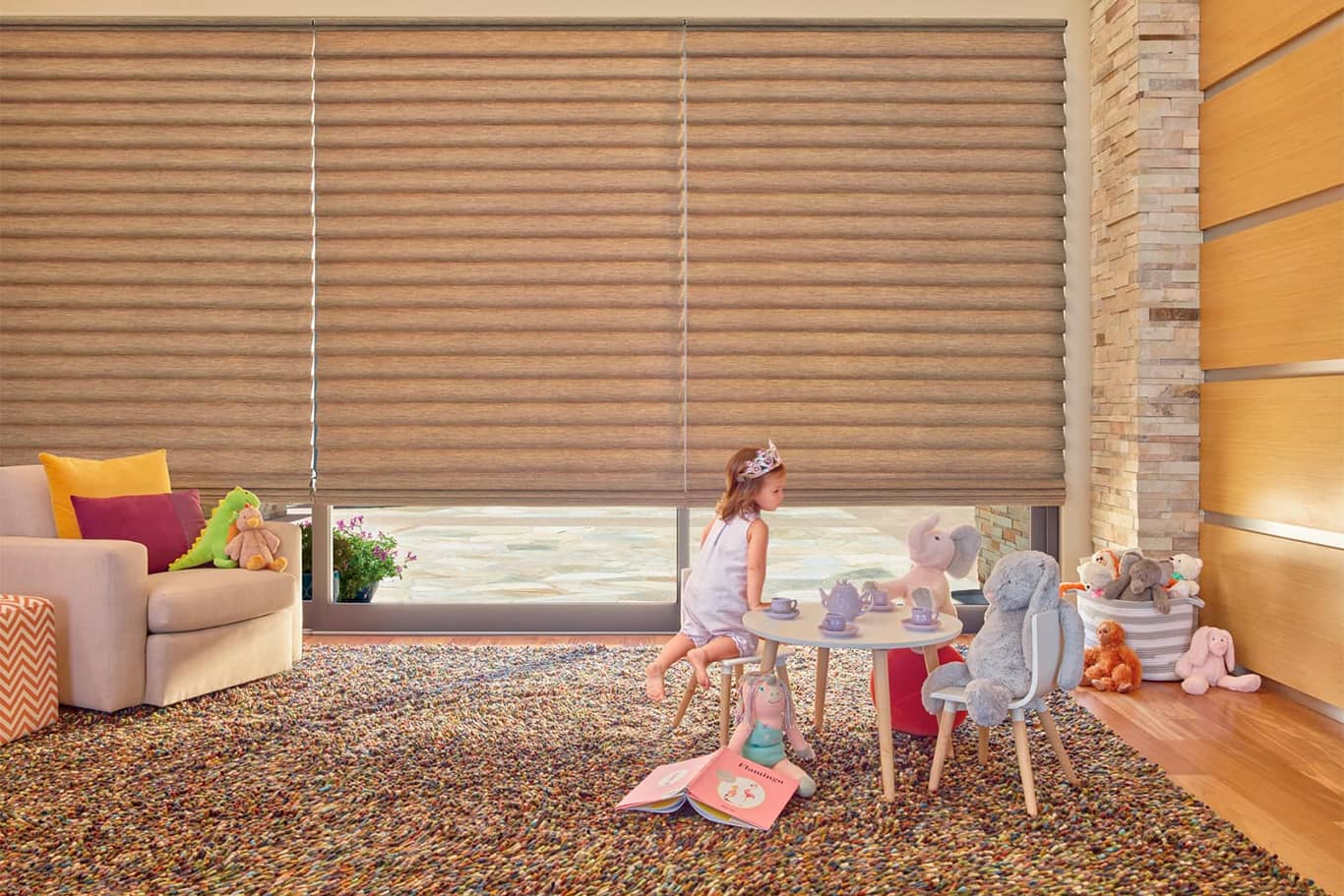 Windows are an integral part of any home. They provide ventilation, natural light, and a beautiful view of the outdoors. However, as much as windows are essential, it's crucial to ensure that your window treatments are safe for everyone in your home, especially children and pets.
Louver Shop values safety above all else and offers a range of window treatment solutions that are both stylish and safe.
The Importance of Window Treatment Safety
Incorrectly installed or maintained window treatments can pose a significant safety hazard to children and pets. According to the U.S. Consumer Product Safety Commission (CPSC), custom window coverings with accessible operating cords over 8 inches pose an unreasonable risk of strangulation to children eight years and younger.
The CPSC recommends that parents and caregivers use only cordless window treatments in homes with young children or ensure any corded window treatment is installed and operated correctly and well maintained.
We at Louver Shop understand the importance of window treatment safety and take all necessary measures to ensure our products are safe for your family. Our window treatments are designed to prioritize safety while not compromising on style and functionality.
Tips for Keeping Your Window Treatments Safe
While our window treatments prioritize safety, there are some additional measures you can take to ensure that your window treatments are safe for your family. Here are some tips:
1. Ensure Proper Installation:
Proper installation of your window treatments is crucial for safety. Ensure that your shutters, blinds, and shades are installed following the manufacturer's instructions or by a professional installer to ensure they are secure and stable.
2. Regularly Check Your Window Treatments:
Check your window treatments for any loose or broken components, including cords, brackets, and other parts that can pose a hazard to children and pets. If you notice any issues, contact Louver Shop immediately for assistance.
3. Teach Children About Window Treatment Safety:
It's essential to educate children about the dangers of playing with window treatment cords and never to allow them to play near window treatments. You can also teach them how to operate window treatments without cords safely.
Choose Louver Shop for Safe and Stylish Window Treatments
We understand how important it is to prioritize safety regarding window treatments. We offer a range of stylish and functional window treatments that are safe for your family. From motorized window treatments to cordless blinds and shades, we have options to suit every home's decor and functional needs.
Contact us to learn more about our safe and stylish window treatment solutions, or book a consultation with your local Louver Shop Design Consultant today!