Our Favorite Interior Design Styles to Incorporate Plantation Shutters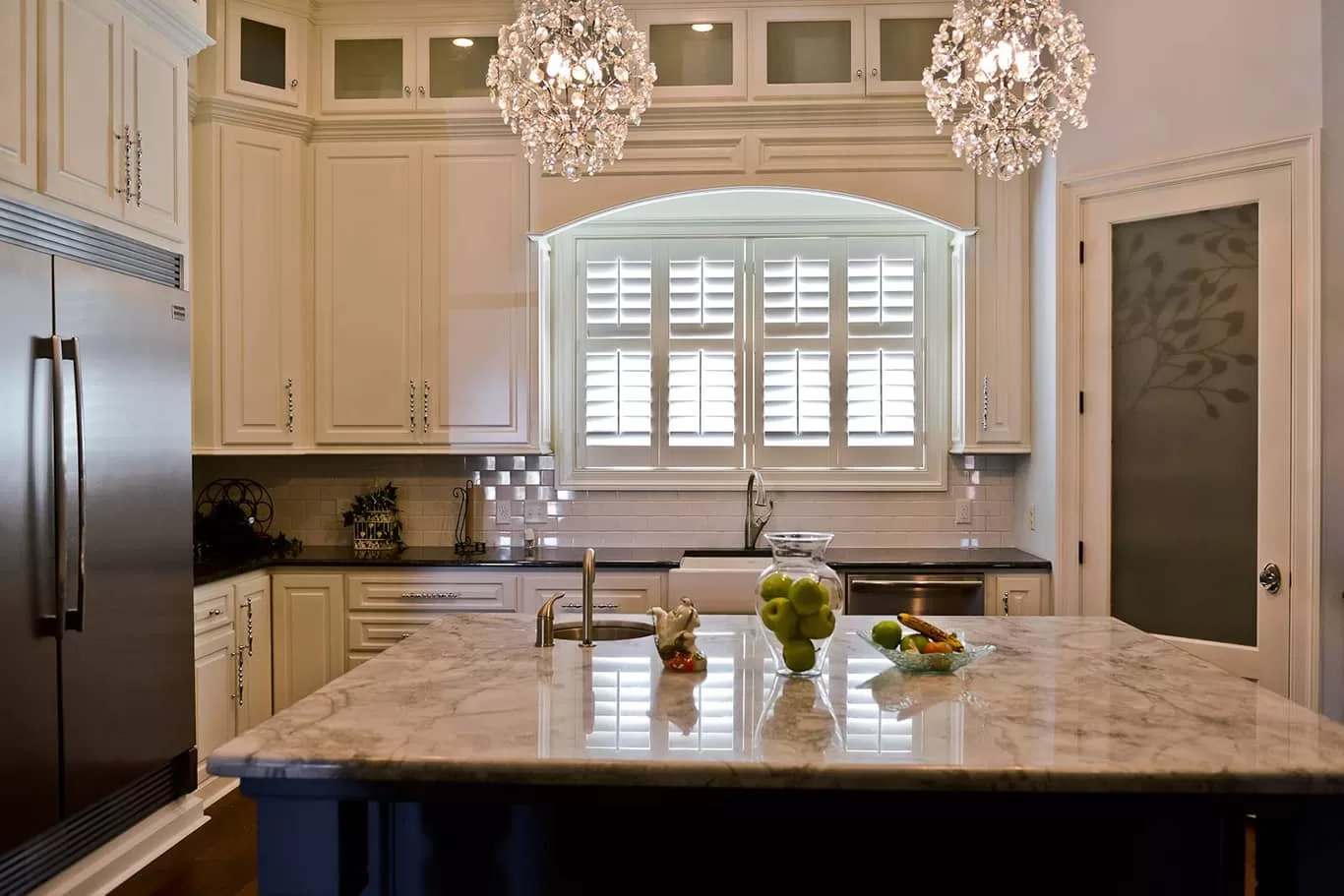 Shutters are a hallmark of Southern style with their iconic clean lines and functional design. You can often find them on the interior and exterior of farmhouses, ranches, and most southern homes. But shutters are versatile and can work well in homes with a more traditional aesthetic, like coastal and modern interior design.
Here are a few of our favorite interior design styles that look wonderful with Plantation Shutters:
Modern Farmhouse Design
Farmhouse design is a versatile style in itself. While rustic Farmhouse is most likely the style you're most familiar with, the modern farmhouse style has grown in popularity over the last few years. Modern Farmhouse perfectly blends rustic and contemporary styles, focusing on comfort, simplicity, and functionality.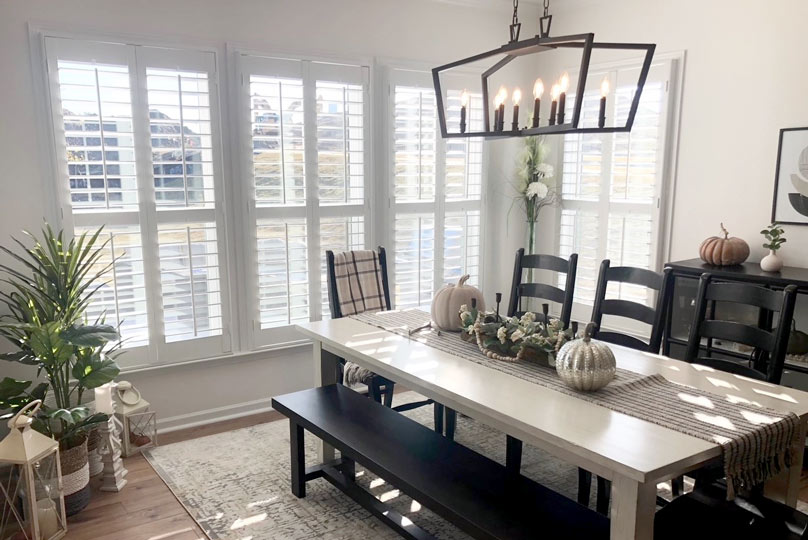 Farmhouse shutters are typically made of natural or reclaimed wood and come in various styles, including board and batten, louvered, raised panels, and rustic. Farmhouse interior shutters should be in a neutral color like white, beige, gray, and black to help create a clean and uncluttered look and provide a neutral backdrop for other decorative elements.
Texture is an essential element of modern farmhouse design. Add textured features like custom window shades to your design. Cellular shades and their cellular structure offer your home texture and energy efficiency. Their custom fabrics provide accentuating texture to your shutters when open and perfect temperature control when closed.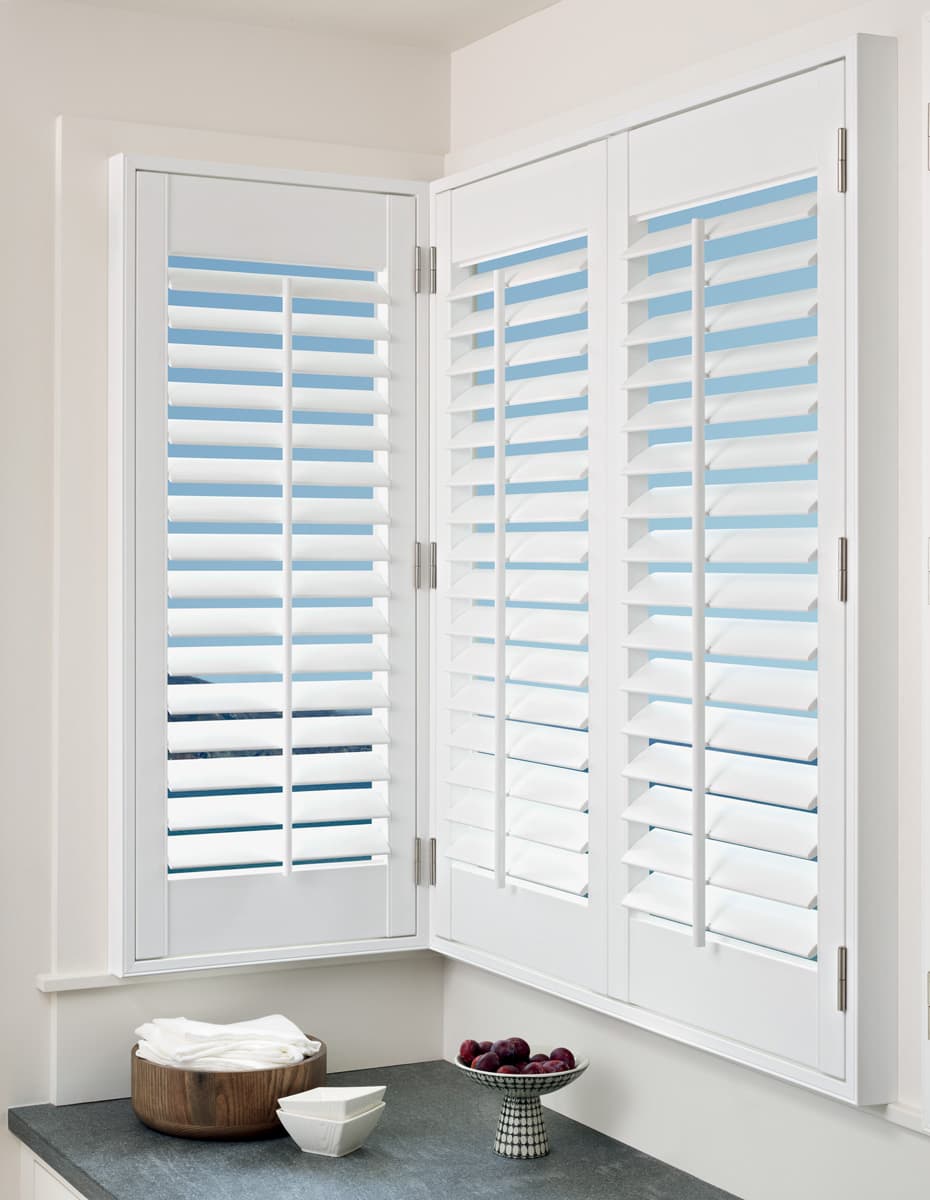 Coastal Interior Design
Coastal interior design is a style inspired by the beach and the ocean. Coastal-inspired homes focus on natural materials, light colors, and nautical elements. We love this style for its light and airy colors and natural textures.
Opt for lighter colors like white, cream, or light blue when choosing coastal shutters. These colors will also help to reflect light and make a room feel brighter and more open. Natural materials like wood, rattan, and jute are often used in coastal interior design. These materials help create a sense of warmth and texture in the space and are durable and long-lasting.
Modern Interior Design
Modern interior design is characterized by a clean, sleek, and contemporary look that is both functional and stylish. This means clean lines and neutral colors like white, black, gray, and beige are often used as the base color, with accents of brighter colors used sparingly. The focus should be on making the space functional and beautiful, with every element placed with a purpose.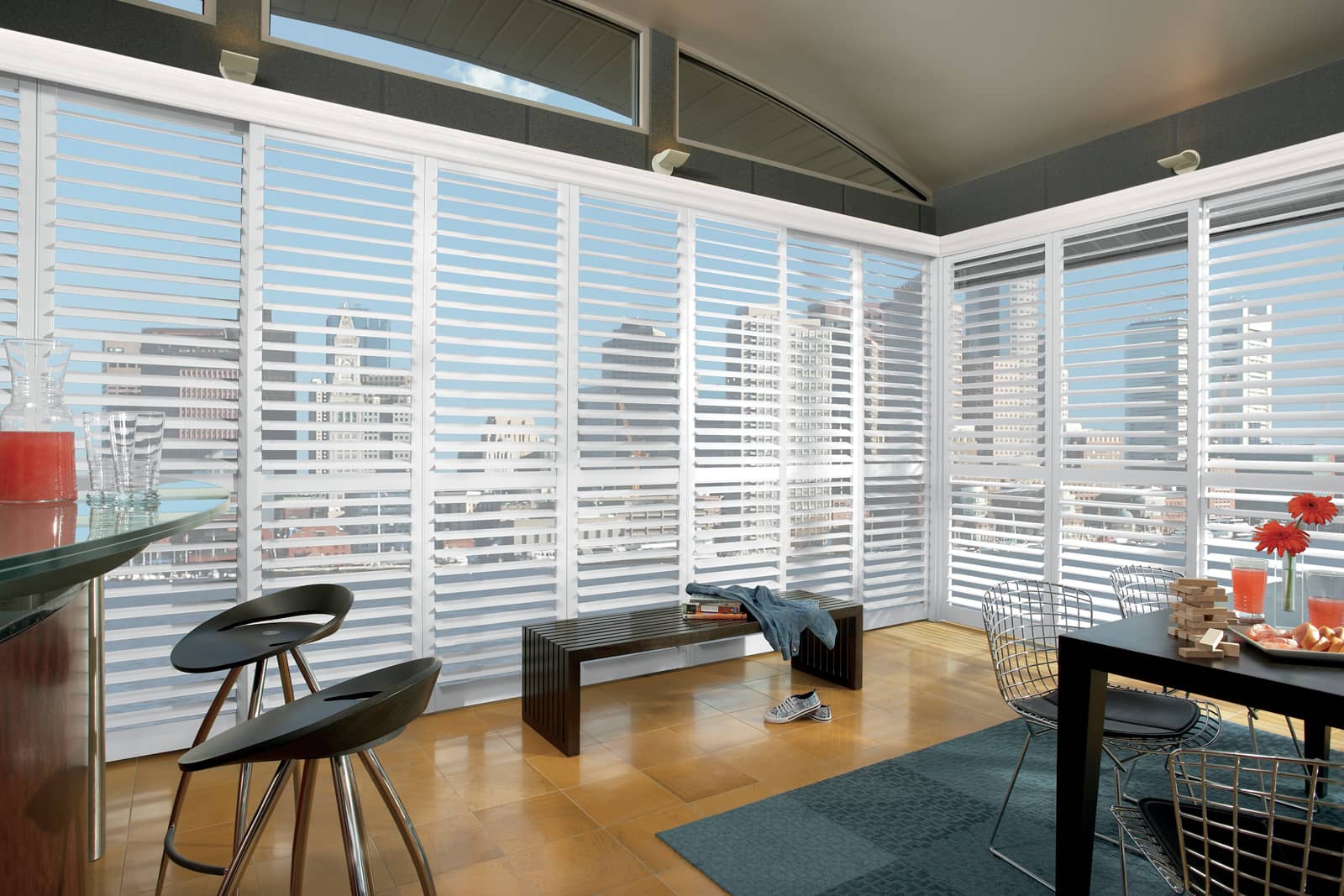 We love modern interior shutters for their functional design and sleek aesthetic. Often made from highly durable materials like PVC or vinyl, modern shutters are built to last years without signs of wear. They can also help regulate temperatures in your home with energy-efficient properties, which can help save on your energy bill.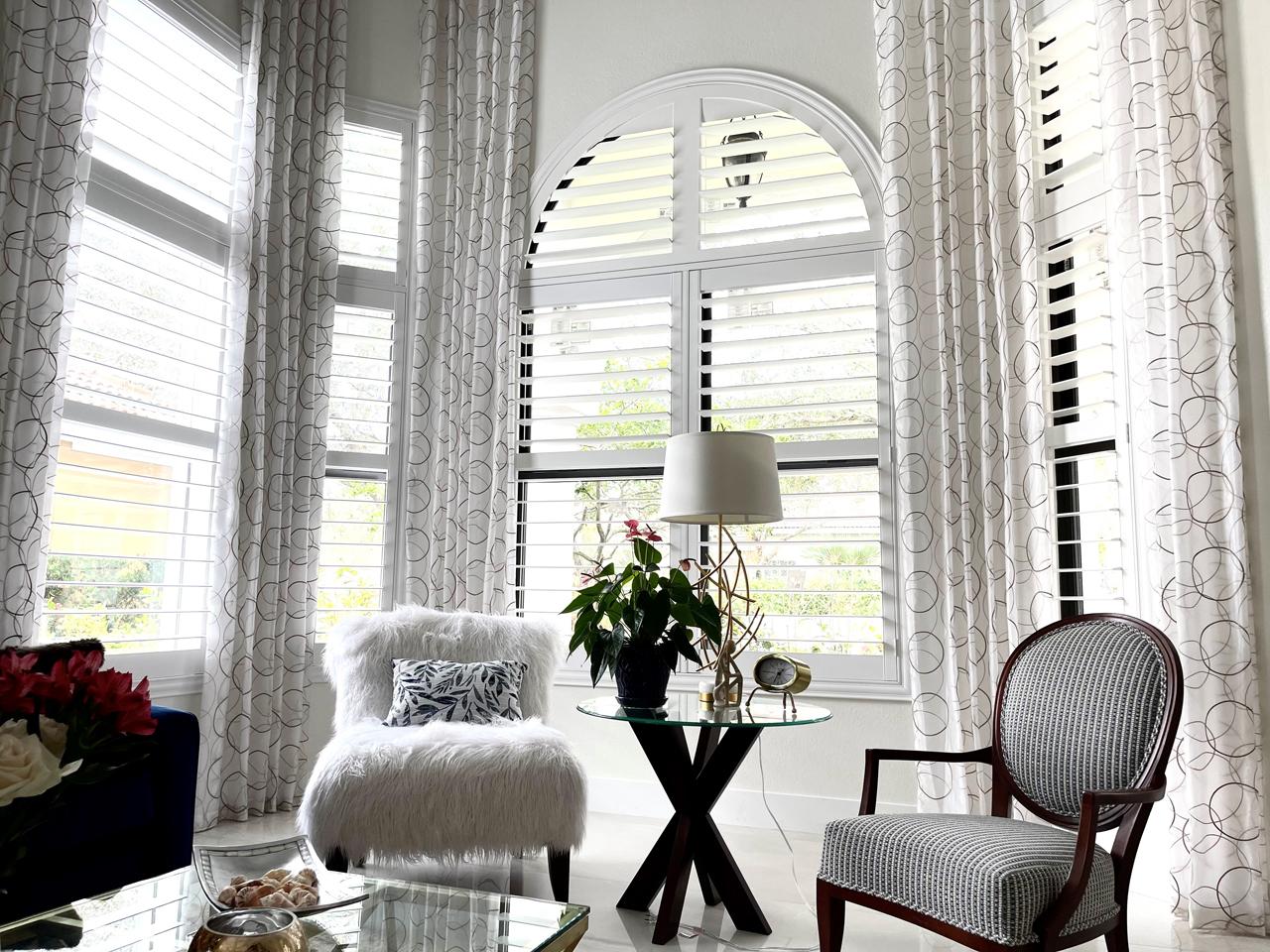 LouverWood™ Plantation Shutters
There is nothing more versatile than Louver Shop's LouverWood™ Plantation Shutters. Their styles, customization options, and features make designing a farmhouse, coastal, or modern home easy.
LouverWood™ shutters offer the beautiful style and clean lines of wood shutters with the incomparable durability of their PVC cellular material. This cellular material insulates your home and helps save energy each month. LouverWood™ is built to withstand extreme conditions, including humidity, heat, and moisture. We guarantee they will never crack, peel, chip, expand, or crack!
For whatever style you love, LouverWood™ can be customized with various finishes and colors. Their endless style will blend beautifully into Farmhouse, coastal, and modern designs.
Learn more about incorporating LouverWood™ Plantation Shutters into your design when you book a free, in-home, or virtual consultation with your local Louver Shop Design Consultant.
Choose Plantation Shutters Today
At Louver Shop, we pride ourselves on making our customers' interior design dreams come true, no matter their style. We make every experience easy and strive to find the right products for your needs.
Contact us today to get started with plantation shutters in your home!