Bahama Shutters From Louver Shop
Cool Your Home, Defend against Storms
For decades, Bahama Shutters have protected homes in the Caribbean from intense UV rays while still allowing soft, ambient light and cooling breezes to pass through.
We handcraft these tropical shutters to your specifications. They're available in decorative fiberglass and aluminum to defend against fierce weather.
Our professionals can review all the options with you during a free, in-home design consultation.
Once you've settled on the color and style, you won't have to wait long for your custom shutters. That's because we manufacture all of them here in the USA, which means they'll be beautiful for years.
We guarantee it.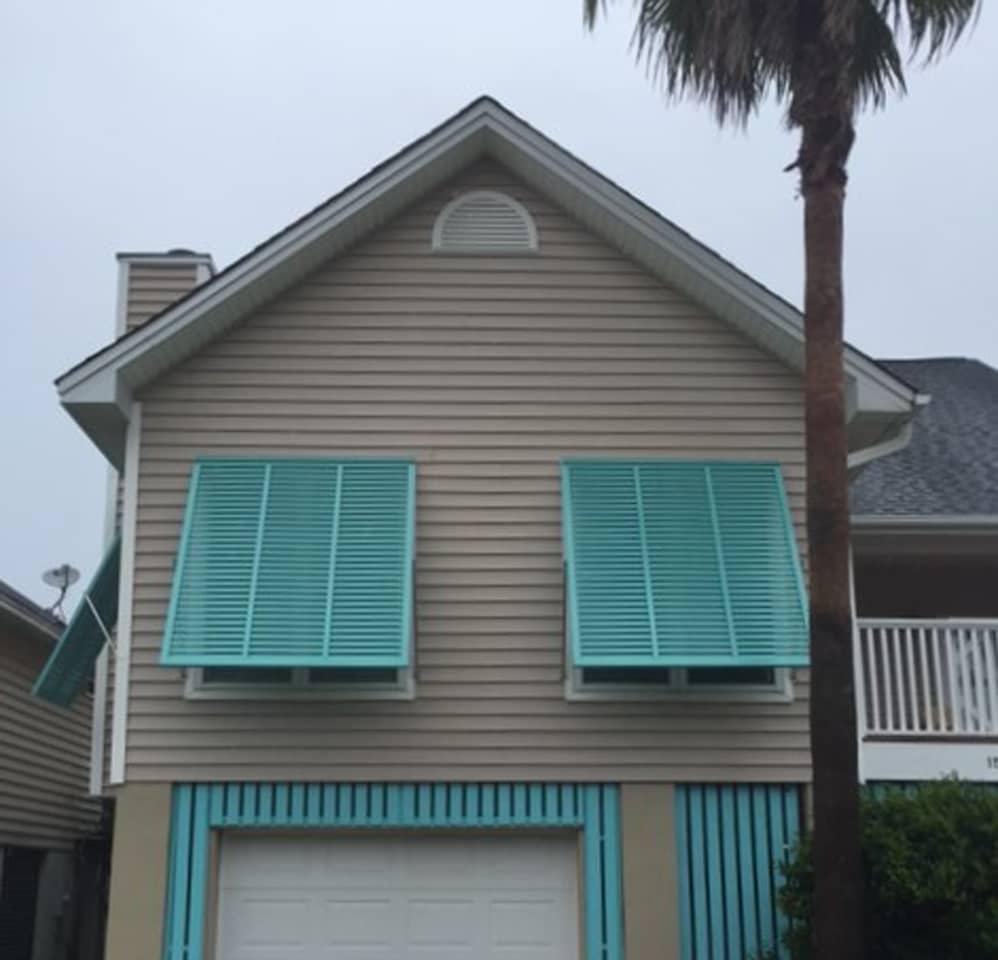 Exterior shutters are not available in all areas. Enter your zip code to check availability where you live.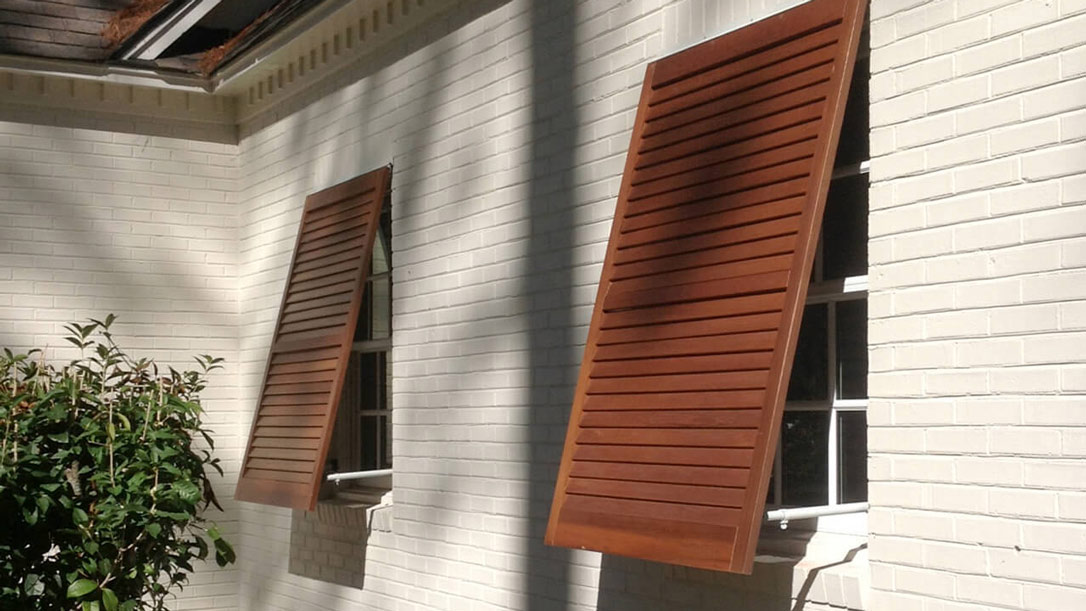 Hand-Assembled Style That Lasts
A national survey ranked us #1 in both product quality and product durability,* so it's no surprise that our hand-assembled Bahama Shutters are built to last. They'll stylishly protect from the elements for years to come.
These top-hinged shutters can easily be adjusted in a variety of angles and come in both standard and custom colors and finishes.
Shutters Made Just for You
Notable Feature: Natural beauty and strength of all-wood
Material: Aluminum, fiberglass**
Color: Standard or custom
Width: Custom
Height: Custom
Styles: Standard, additional rail, vertical mullion
These shutters are available in a collection of customizable configurations, including colors. Request a free, in-home design consultation with one of our local professionals today to find out more.
Performance Guarantee from Louver Shop
Our Bahama Shutters have been designed to provide you with many years of use.
Our limited warranty covers warping, cracking, chipping, peeling and fading:
Aluminum: 5 years
Fiberglass: 10 years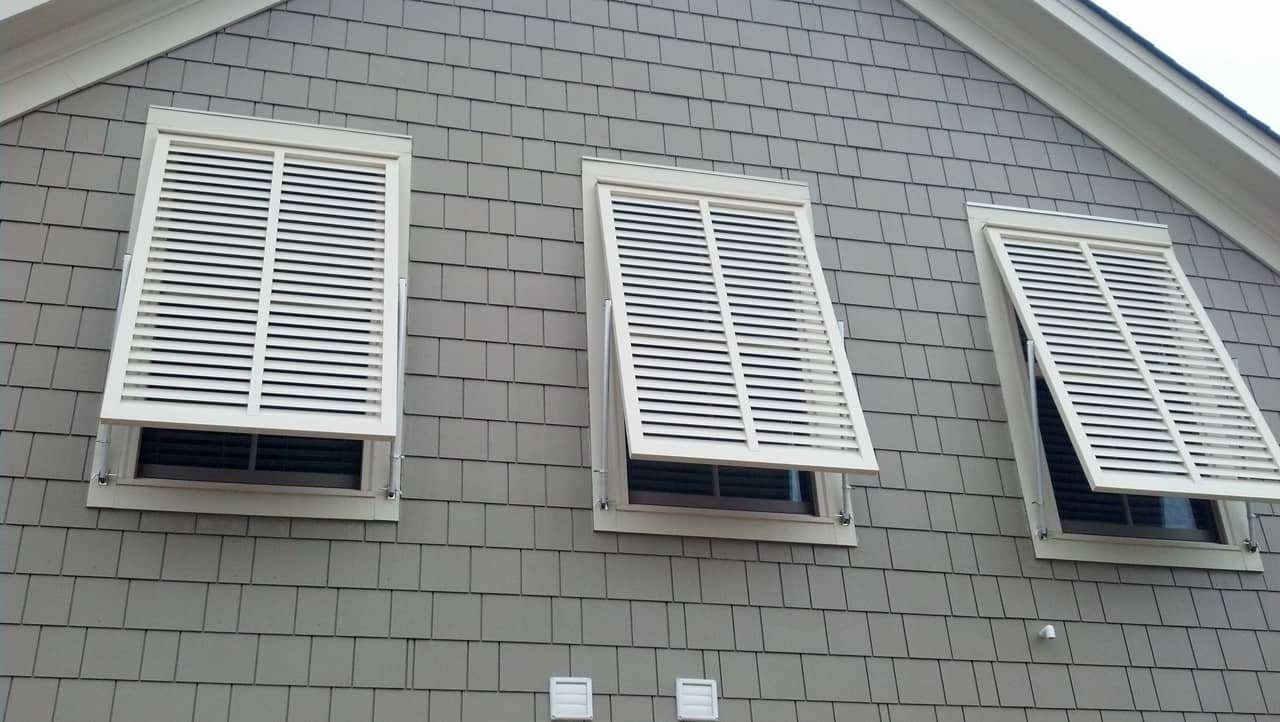 Get Inspired With Our Bahama Shutters Photo Gallery
4 Great Reasons to Choose Shutters From

Louver Shop