Exterior Louvered Shutters From Louver Shop
Classic Style for Your Home
You can't go wrong with a classic to enhance your home's exterior.
Louvered shutters have been used for centuries in Europe. Today, they're the most popular exterior shutter style in the U.S. because their traditional look flatters a variety of home styles.
At Louver Shop, we can make the right custom shutter for your home. Whether you want to match existing shutters or add new ones.
Our professional consultants can review all the options with you during a free, in-home design consultation. From materials and styles to colors and decorative hardware.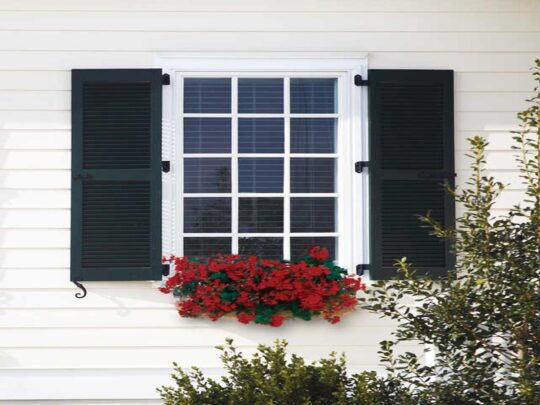 Exterior shutters are not available in all areas. Enter your zip code to check availability where you live.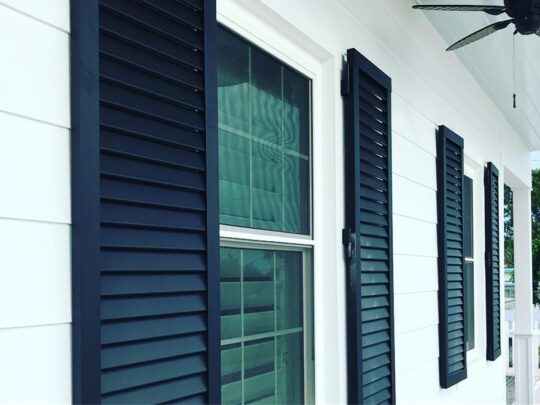 Built to Last a Lifetime
Whether you want operable or decorative shutters, you can count on Louver Shop to deliver excellent craftsmanship that makes us #1 in Product Durability and Product Quality.*
We make all of our louvered shutters here in the USA, handcrafting them from aluminum, fiberglass, hybrid materials or vinyl. They're built to stand the test of time.
Because we make all of our shutters domestically, that means you'll have them much sooner. And they'll remain attractive for years.
Shutters Made Just for You
Material: Aluminum, fiberglass, hybrid (composite/wood), vinyl
Style: Decorative or operable
Width: Custom
Height: Custom
Make it Your Own: Hardware, rails, arch/radius top shutters
These shutters come in a collection of customizable options, including colors. Please schedule a free, in-home design consultation with one of our professionals to learn more.
Louver Shop Limited Warranty
We design our shutters to last for years.
And guarantee them against warping, cracking, chipping, peeling or fading:
Aluminum: 5 years
Fiberglass: 10 years
Hybrid: 1 year; Paint finish: 1 year
Vinyl: 10 years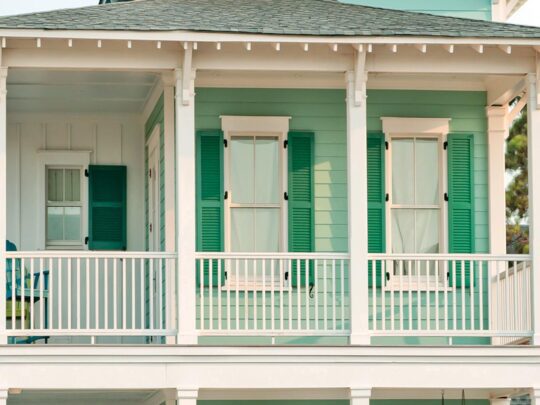 Get Inspired With Our Louvered Shutters Photo Gallery
4 Great Reasons to Choose Shutters From

Louver Shop