New window treatments can help you update the look and feel of your home. But how do you know what window treatments balance the trendy look you want with style that lasts the test of time?
Louver Shop can help. Read on to find out one of our top recommendations.
In Now: Contemporary Style
Contemporary style starts with functional design and a focus on simplicity. That might sound vague, but it's purposeful. The contemporary category actually includes a range of styles developed over time.
While it might be difficult to define, it's easy to spot. Think of spaces with large windows, clean lines in furniture and neutral colors. That's the essence of a modern, contemporary space.
The words modern or contemporary might make it feel too trendy to last in popularity. But with influences like Frank Lloyd Wright, who was already designing in the style in the 1930s, it is clear contemporary style that has staying power.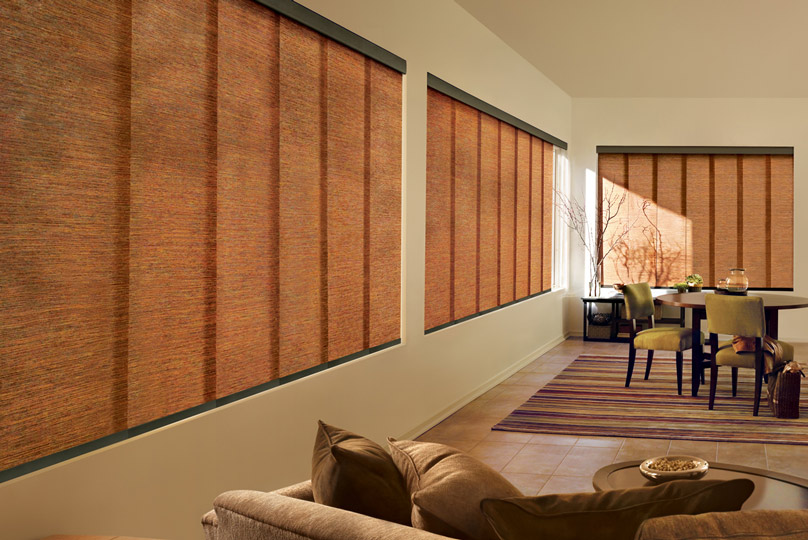 What Window Treatments Work for a Contemporary Style?
The right window treatments can help you achieve whatever style you want for your space. For a contemporary look, stick to clean lines and neutral colors.
Plantation shutters are one good option. At Louver Shop, they're completely customizable. Choose the base material, louver size, color and shape to fit your space. And if you're hoping to emphasize a modern look, larger louvers can let in the natural light that helps define an open, contemporary space.
More than just a passing trend, plantation shutters are built to last. And since they have a look that combines classic and modern style, they'll see you through trends that come and go over the years.
There are also good options for window shades. Roller shades come in hundreds of colors and textures with clean lines and simple designs indicative of contemporary style. Woven wood shades can also be a good fit, giving any modern home a touch of natural style.
And if you want something different, panel track blinds can give a unique modern feel to any room in your home.
Customizable options—like hardware or fabric—can help your window treatments fit the style even better. Touches of metal or wood are popular choices for homeowners with contemporary style.
Contemporary Window Treatments Made for Your Home
If you're ready to switch things up and find window treatments that match the contemporary style you love, Louver Shop can help.
While we listed a few options here, we have hundreds of other style and color options for your home. And with customizable options, we can help you craft exactly what you need.
Give us a call at 888-249-5655 or request a free, in-home consultation with us online. We'll be there to walk you through all the possibilities for your space, and style.