Plantation blinds are a fantastic way to add the style of plantation shutters while sticking to a budget.
But what makes them different from standard blinds, like horizontal blinds or mini blinds? Or plantation shutters?
Discover more below or schedule a free, in-home consultation with one of our Louver Shop design specialists. We'll help you select the right window blinds by bringing the showroom to your home. Then we'll tailor them just for your home.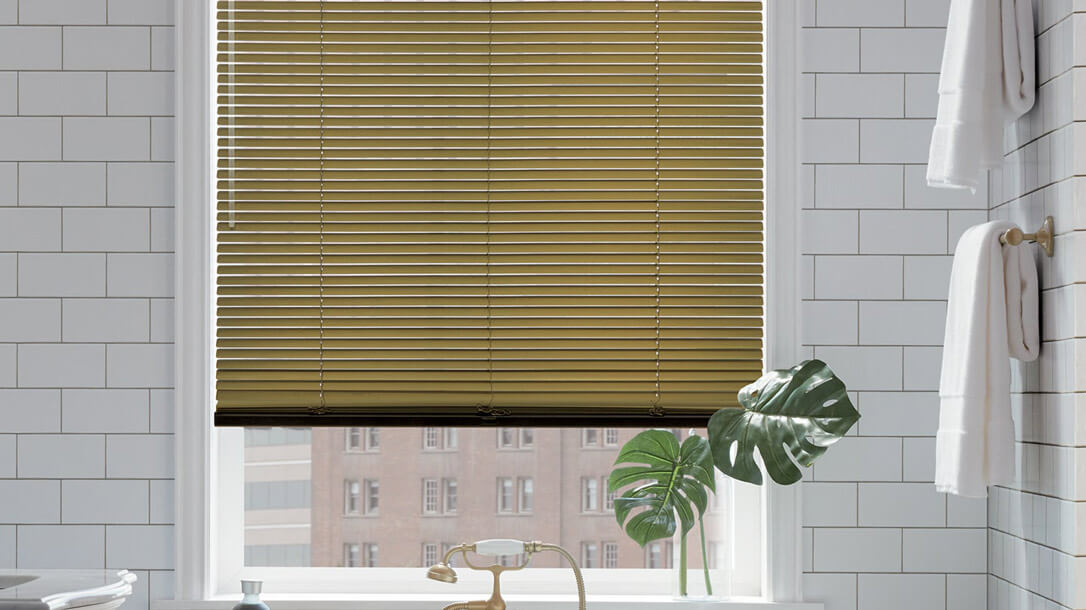 Plantation Blinds vs. Mini Blinds
When you hear the word blinds, you might envision mini blinds. This popular, budget-friendly window covering usually has one-inch aluminum slats.
Mini blinds are ideal for busy spaces with lots of foot traffic, since they're easy to maintain. And cordless blinds styles from Hunter Douglas are even smoother to use.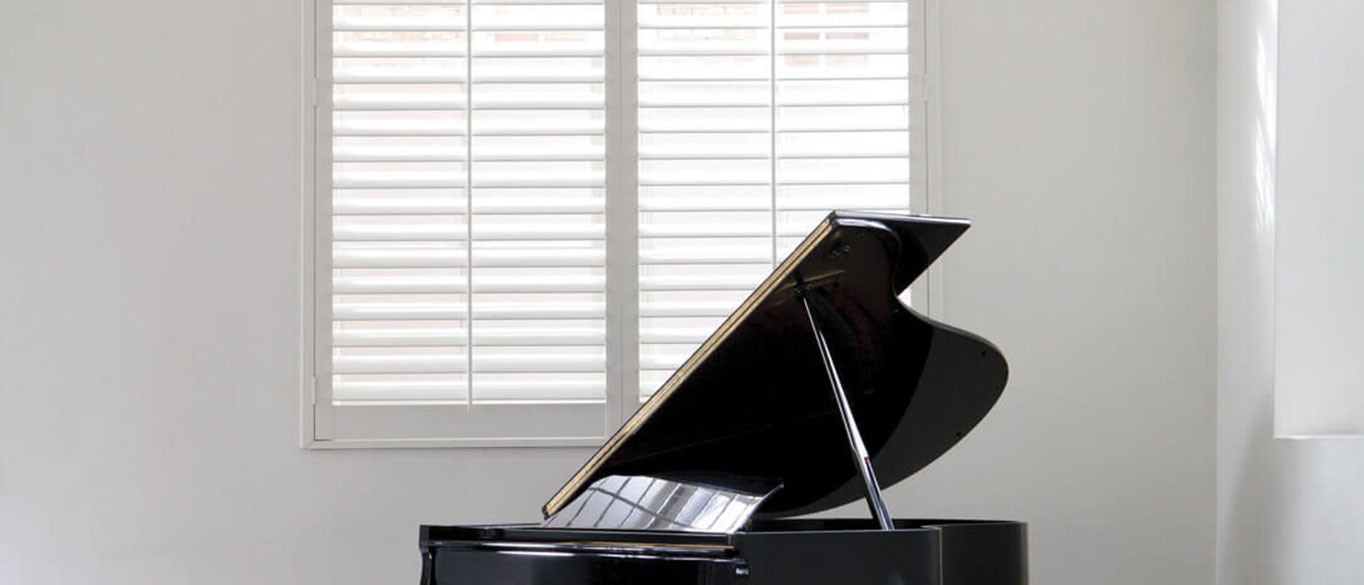 Plantation Blinds vs. Plantation Shutters
Plantation blinds are similar to plantation shutters but have a number of unique features.
1. Slat Size
Plantation blinds have wider slats than standard blinds, often as big as 2.5 inches. But their slats are narrower than plantation shutter louvers, which are as wide as 4.5 inches.
2. Installation Area
Plantation blinds are mounted at the top of windows, while plantation shutters are mounted inside the window opening.
3. Operating System
The majority of plantation blinds are controlled with a cord, but some have a cordless lift system, like our custom blinds from Hunter Douglas.
Personalize Your Blinds
Our blinds come in a variety of slat thicknesses, finishes and materials. Most popular materials include faux wood and wood blinds.
Not sure which type you should select? Real wood blinds are ideal for rooms with not a lot of humidity, including bedrooms or living spaces. Polymer blinds are moisture resistant, making them an excellent option for kitchens, bathrooms and laundry rooms.
Whichever style you choose, you'll receive window treatments with great light control.
Related: Shutters vs. Blinds—What's Suitable for My Home?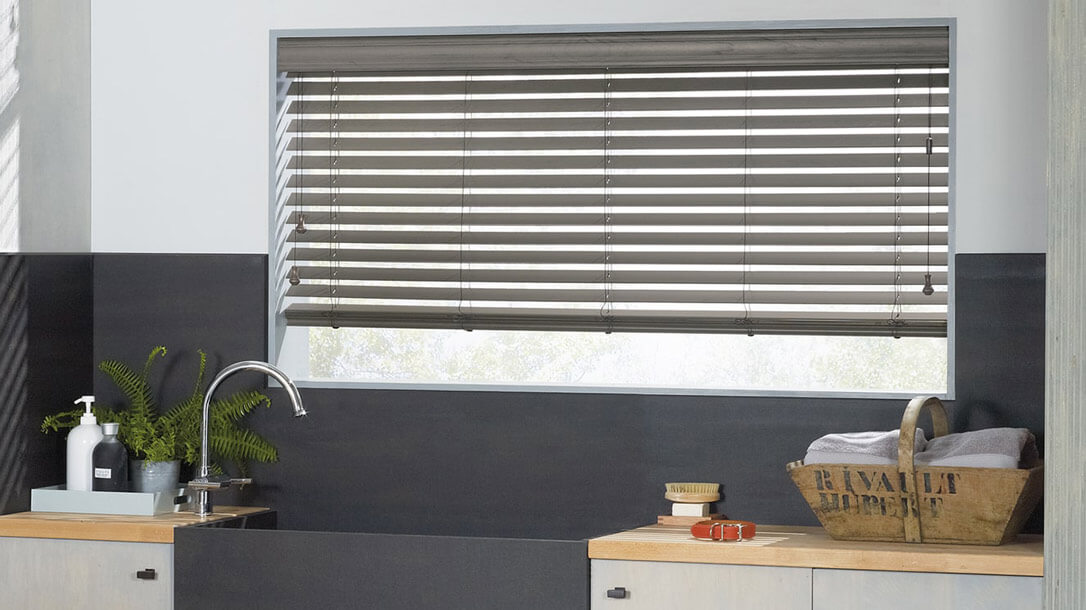 Start Planning Your Plantation Blinds Today
We make designing window coverings simple. And our customers agree, ranking us the highest in divisions like design assistance, product selection and product quality.*
Come up with your own number one reason to go with Louver Shop and schedule a free, in-home consultation today.