Putting up custom shutters can add a burst of vibrance and elegance to your home.
Since they are a long-lasting investment, you'll want to make the choice that best serves your preference and budget. After all, quality shutters may even help increase your home's value.
There are a lot of interior shutter styles to choose from—plantation shutters, California shutters and traditional shutters. Plus, there's a wide variety of colors, stains and materials!
There are small differences between the three, and they can impact how these shutters will look in your home. One of the main distinctions is the size of the louvers themselves, but there are other differences as well.
When you work with a window treatment professional like Louver Shop, we make it easy to choose the right shutters for your space.
Our free, in-home consultation helps you get started. We'll bring the showroom to your living room so you can view our attractive, durable shutters. That way, you can see how the different colors and materials will complement your rooms.
Keep reading to learn the small differences between the three styles.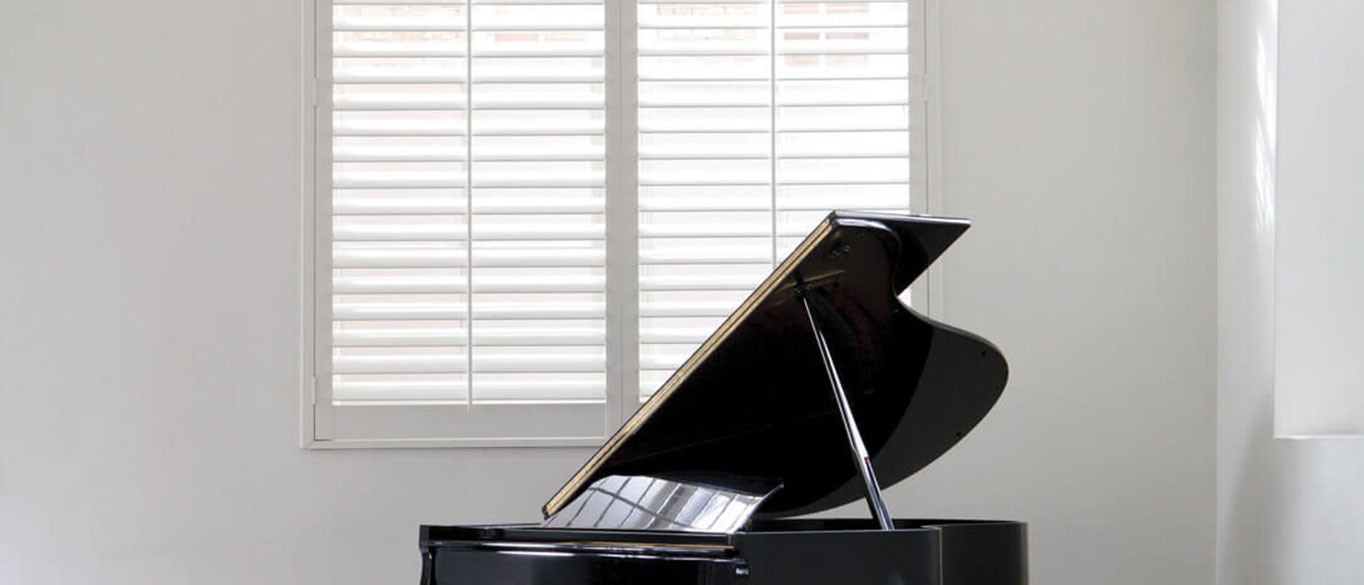 Plantation Shutters
Plantation shutters are the most popular interior shutters today. They're typically available with a 3 ½" louver but can also have 2 ½" or 4 ½" louvers.
If you're looking for a modern style that can brighten any space and add an elegant touch, plantation shutters are an excellent choice.
Materials and Colors
Quality shutters are made from solid cellular PVC, furniture-grade wood or a combination of the two materials.
PVC is energy-efficient and insulates up to three times better than wood. It's also lightweight and durable. Wood provides a traditional look and can be stained to match your preferred color style.
They often come in lighter colors to let more light into the room, but are also available in darker tints as well.
Louver Size
Louver size impacts how wide of a view you'll have when your shutters are opened. And how much light will be let into your room.
2 ½"—This the smallest louver size for plantation shutters. It works well if you're trying to match existing shutters in your home or want a very traditional look. This size is great for smaller windows, but also can be used on larger ones.
3 ½"—This is one of the most popular louver sizes, as it has a contemporary feel. It works well on small to large windows while letting in ample light.
4 ½"—This is also a popular louver size, as it has a very modern feel. It's ideal for large windows and patio doors, as it offers the widest view.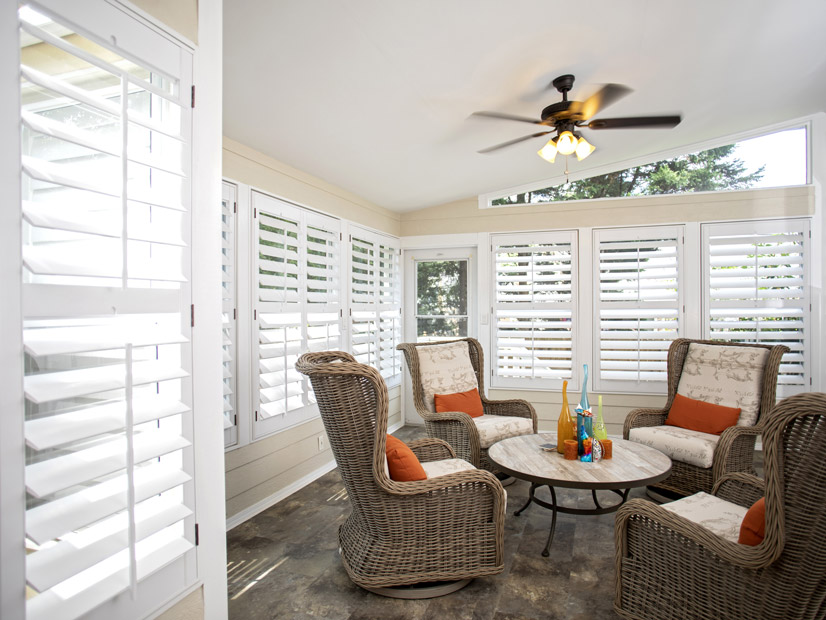 California Shutters
California shutters have a 2 ½" louver that's typically white.
Quality versions of this shutter are made from solid cellular PVC or furniture-grade wood. They can also be made from a combination of the two materials.
These shutters can be stained or painted a variety of colors, although California shutters are typically a lighter color. This keeps rooms bright and inviting while allowing in light.
Since California shutters have a smaller louver, they provide a more traditional look. They work well on either small or large windows.
We can help you create this style for your home by customizing our popular plantation shutters.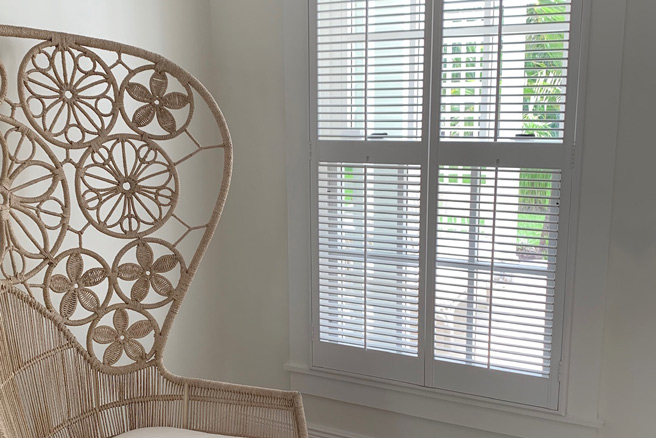 Traditional Shutters
Traditional shutters are a historically accurate style with narrow frames and 1 ¼" miniature louvers.
Quality versions of this shutter are made from furniture-grade hardwood, such as basswood. They provide a timeless look that can complement any window size.
We built Louver Shop on these shutters many years ago. Today, we're one of the few manufacturers in the world who still produce this style.
Fit Matters for Custom Shutters
A seamless fit is important, no matter what shutter style you choose.
Ready-made shutters might seem like a good buy, but they may not fit your windows well. And if they're foreign made, you never know what kind of quality you're going to get. Or how long they'll last.
That's why we'll take expert measurements before custom-manufacturing your shutters here in the USA. Then we finish the process with professional installation to ensure a great fit.
To get started designing your shutters, call us at 888-249-5655 or contact us online to schedule a free, in-home consultation. We'll bring the showroom to your living room, measure your windows and provide you with a Complete Comfort Pricing™ quote. All for free and at no obligation.