Why Raleigh Homeowners Choose Shutters for French Doors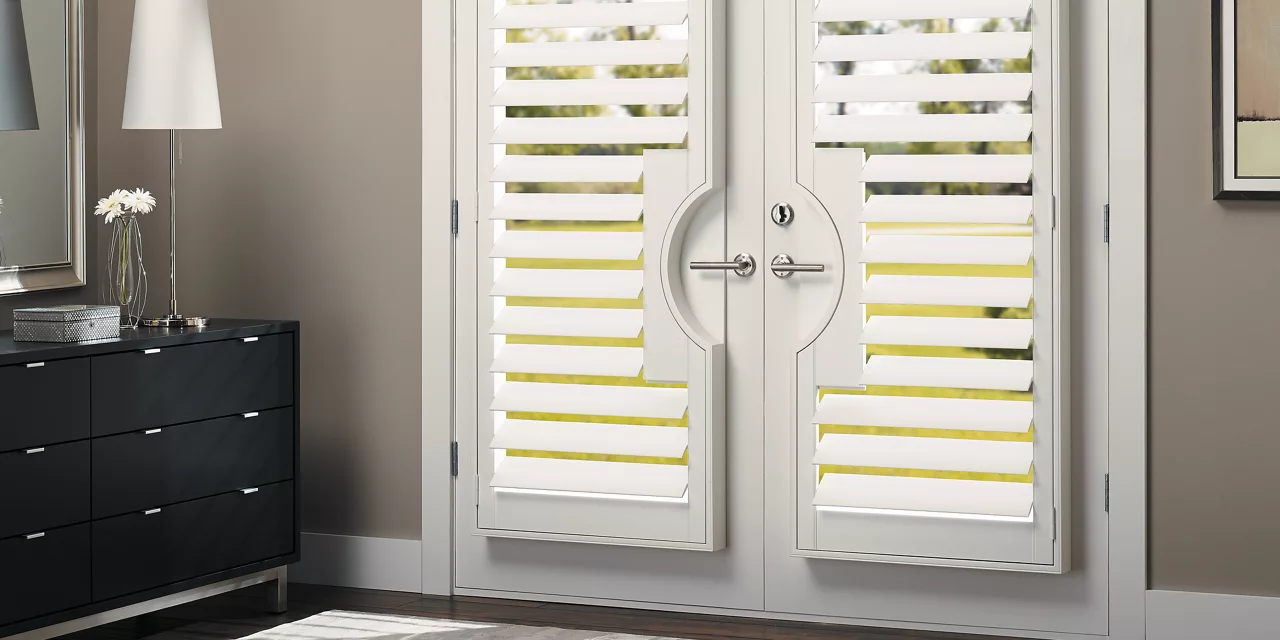 Feel the beat of Carolina's heart in Raleigh, where warm Southern charm can be made out in every home. For the discerning homeowner, French doors are a coveted architectural feature that deserve a finish becoming of it. If you're a homeowner in Raleigh, Durham, Chapel Hill, or the surrounding communities, you know that choosing the right window treatment for your French doors is no small decision. It's about providing the same level of majesty these grand features demand while still ensuring privacy and light control. At Louver Shop of Raleigh, owned by Craig Amick, we understand the unique demands of our region. In this guide, we'll explore why shutters stand tall as the ideal window treatment for French doors in our beautiful communities.
Ready For Expert Design Advice?
Schedule a Free, In-Home Design Consultation With Louver Shop Today
The Enduring Elegance of Plantation Shutters
Classic Plantation Shutters: Undying Sophistication for Your French Doors
Complete your French doors with our Classic Plantation Shutters. Crafted with precision and attention to detail, these shutters add a touch of timeless beauty to any room. The wide louvers provide an unobstructed view when open, while their solid construction ensures durability. Choose from a variety of finishes to complement your existing decor seamlessly.
Heritage Plantation Shutters: A Nod to Southern Tradition
Preserve the rich history of the South with our Heritage Plantation Shutters. Meticulously designed to capture the essence of traditional architecture with all the benefits of modern innovation, these shutters bring a touch of Southern charm to your Raleigh home. The custom-fit ensures a snug and secure installation, creating a polished look that augments the unique character of your French doors.
LouverWood™ Plantation Shutters: Legendary Value
In Raleigh's temperamental climate, durability is a fundamental aspect. Our LouverWood™ Plantation Shutters is a notable option, combining the organic magnetism of wood with modern resilience. Moisture-resistant and easy to clean, these shutters withstand the test of time, ensuring your French doors remain a statement piece for years to come.
Traditional Wood Shutters: Age Like Wine
Rustic brilliance cascades from our Traditional Wood Shutters, the prime choice for the vintage connoisseur. Crafted from premium hardwood, these shutters bring a touch of nature indoors. The rich, distinctive grains of the wood add character to your French doors, creating a warm and inviting atmosphere in your Raleigh home.
Unmatched Service and Craftsmanship in Raleigh
At Louver Shop of Raleigh, we go beyond providing exceptional products. Our commitment to Raleigh homeowners includes free in-home design consultations, free estimates, and free installation. Every window treatment we offer is proudly made in the USA, ensuring top-notch quality and supporting local craftsmanship.
Take Pride in Your Raleigh Home with Top-Tier Shutters
Your Raleigh home deserves a finish worthy of its place in the great City of Oaks. As a homeowner ready to take that step, you deserve window treatments that not only meet but exceed your expectations. The enduring elegance of plantation shutters and the timeless appeal of traditional wood shutters make them the perfect choice for French doors. Contact Louver Shop of Raleigh today to schedule your free in-home design consultation and treat your home as something to be proud of.
In Raleigh, the beauty of your French doors is not just a reflection of your home's design but also a statement of your appreciation. Louver Shop of Raleigh is here to help you transform your living spaces with our top of the line shutters. Discover the perfect blend of elegance, functionality, and Southern charm for your French doors – because your home deserves the best.