Louver Shop Customer Testimonials - Page 66 Of 87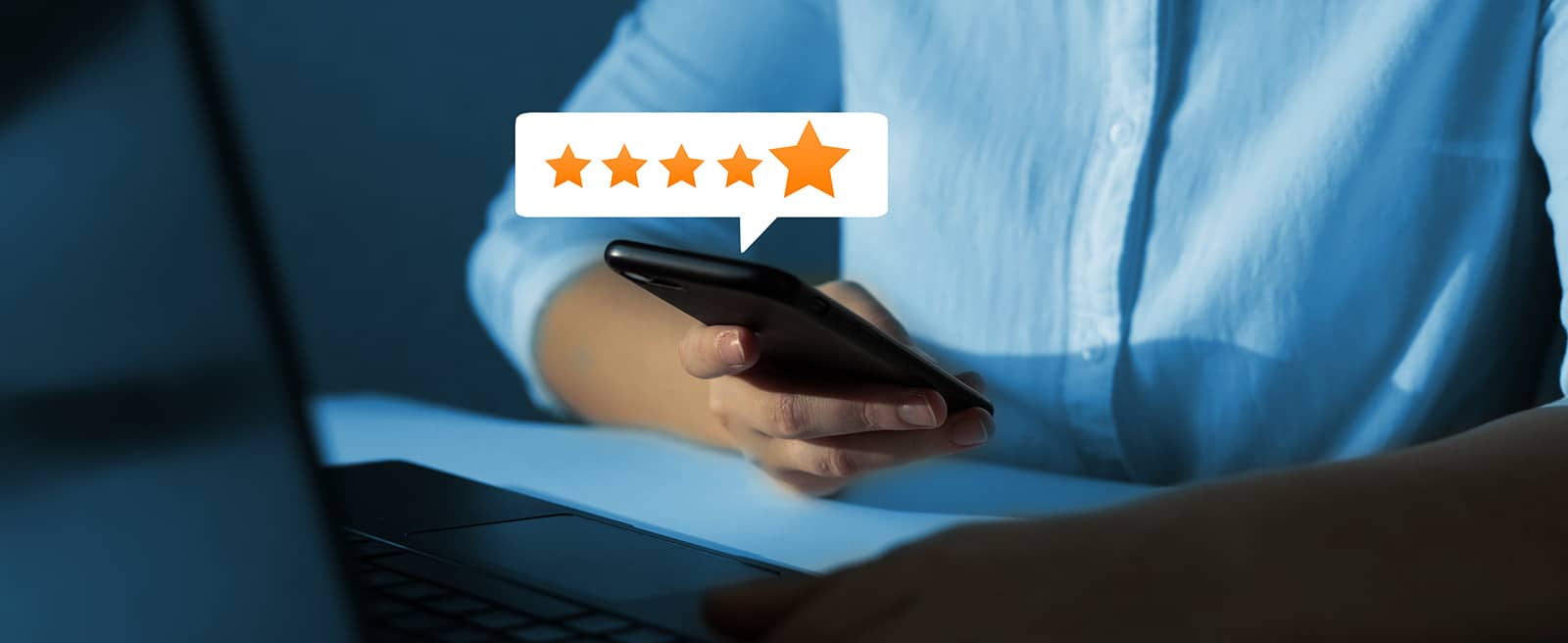 We Don't Say We're the Best. Our Customers Do.
We'd be happy to tell you why our exemplary customer service and American-manufactured window treatments set us apart.
However, we're believers in letting actions speak for themselves.
We don't say we're the best at shutters, blinds and shades. Our pleased customers do. I cannot say enough positive things about my experience with The Louver Shop of Maryland. From
start to finish, everything went well, and the best part is that we LOVE our plantation shutters! Jenn was professional and prompt in making appointments that worked with my schedule, and Ronnie Lennox was phenomenal! He was both our salesperson and installer, which worked out great because he knew immediately what would work or not work based on the size and location of our windows. For example, our kitchen window is between two cabinets that are connected by a decorative piece at the top, and Ronnie instantly told me that he would have to remove the piece or put the shutter up with magnets, whereas another salesperson from another company did not even notice this issue. Ronnie was extremely knowledgeable, professional, friendly, fast, and respectful of our home. Because of Covid, he wore a mask throughout the entire installation, and cleaned up the small amount of sawdust from the drill afterward. I offered to do it, but he would not hear of it. Additionally, the shutters fit perfectly and lined up perfectly across the back wall where there are five separate but consecutive windows. Last of all, the price was amazing compared to quotes we had received from two other companies. I almost ruled out plantation shutters as a window treatment option because of the high quotes from two other companies, but when my nephew found out that I was interested in getting plantation shutters, he instantly sent me pictures of his and said that I had to contact the Louver Shop of Maryland. He also added that I should ask for Ronnie, who installed his. Thank you, Ronnie and Jenn! I already know that I want to have other rooms done down the road.
The Louver Shop is the best company to work with if you're in the market for plantation shutters.
The communication is prompt and very professional, the team is so nice and works with/around all of your needs, and the products are top notch. We used them recently for shutters for 10 windows after using them 5 years ago for different rooms when we bought our house. We've received many compliments and friends/family have since used The Louver Shop and have been just as happy. Greg, Jenn, and Brad (estimate and install) were phenomenal to work with - it feels like a small, hometown company which is so refreshing this day and age!
Excellent products, pricing and installation!
Mr. Ronnie!! He did an awesome job on our shutters. My husband and I can't stop looking at them.
Our jaw fell when we saw the finish product. VERY PROFESSIONAL and PERSONAL. WE LOVE THEM!! THANK YOU! The Hudson Family of Washington, DC...
These guys are awesome!!!! GREG KOLEGA and RONNIE LENNOX.. They know what they are doing and how
to do it!!! I never thought I would be able to afford getting my whole house done with plantation shutters!!!! With Louver Shop of Maryland, it was possible!! My house looks beautiful from the inside and outside!!! Everything was so professional from the quote to the install!!! If you need window treatments, you are making a huge mistake if you don't reach out the this company for a quote!! I love my shutters!!! So happy I called them!!! Highly recommend!!!
My shutters are up and they are simply beautiful ! They fit like a glove. CUSTOM product with
professional service; an outstanding combination. There was a very brief misunderstanding about the placement of the shutter over my sectional sofa; Ronnie took care of it immediately. What is MOST noteworthy is just how great Ronnie is at what he does and how he interacts. He goes above and beyond & I found it extremely refreshing. He is a great ambassador for The Louver Shop ! JOB well done.
Very happy with my shutters. They are beautiful, and the process was painless and they arrived and
were installed exactly when they said they would be. All workers wore a face mask (purchase occurred during COVID19 pandemic). Highly recommend.
This is our 2nd purchase from the Louvre Shop and we continue to be impressed with their service
and quality products.
Excellent plantation blinds at a competitive cost. Also delivery and installation are done with
great care, What more would anyone want.
Our family has just completed a second installation of plantation shutters with Greg and Ronnie of
The Louver Shop. Six years ago, we chose plantation shutters for our condo. The quality of workmanship and professionalism from start to finish was first rate. Now that we have moved to a new home, one of our first calls was to The Louver Shop to get on their schedule for window treatments. We are once again so impressed with their care and attention to detail. This is a family business that should be on the top of everyone's list when looking for window treatments.
I give the Louver Shop of Maryland my highest recommendation. The prices were on point, the
shutters they installed throughout our home were BEAUTIFUL and high quality, and the service was top notch from my first appointment with Greg through the install with Ronnie. They are very knowledgeable, professional, and personable, and obviously very good at what they do. We are highly satisfied with the end result and are very glad we went with The Louver Shop of Maryland.
IMMEDIATELY DO YOURSELF A FAVOR. Hire Greg and Ronnie from the Louver Shop for your window
treatments. Their prices blow their competition out of the water because they are direct factory representatives (not middle men) and their shutters are made in the USA. I had 72 panels os shutters installed by Ronnie today. He was on time, extremely knowledgable, professional and courteous. The shutters are very sturdy, well made and solid - not cheap and hollow like the competitors. Bottom line is better product, better service and better price. They blew me away from quote to installation. As I was referred to them by my neighbor, I will be referring all of my family and friends to them!